An Introduction to Sports Betting

Sportsbook Offers

Sportsbook Betting Offers

View Offers
T&Cs Apply, 18+
£25

£50

£25

€22

£5

£20

£25

£30

£30

£5

£25

£100

€50

£25

£25

10%

£10

£100

£100

£25

£250

£25

£20

£25

£50

€25

£25

£88
Latest Sportsbook Articles
Popular Events
Published: 06/09/2010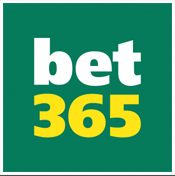 Go To bet365
Sportsbooks can be daunting, whether they are located online or off. There is so much going on there, from the flat screens or windows showing multiple events live to the huge boards of numbers that appear to be in code. There are tip sheets and racing forms, tickers showing hot news items, and often more than a few fans cheering or jeering as bets are won or lost.
But what starts out as intimidating soon becomes invigorating as you learn the ropes of sports betting. It is about taking risks with all of the attendant tension, drama, elation, and disappointment. It is also about money—potentially, lots of it.
When it comes to mainstream sports, such as football, rugby, boxing, golf or tennis, you will be able to wager on major events almost anywhere at will. But if you fancy something more exotic, such as snooker, darts, cricket, Aussie rules, ice hockey, or downhill skiing, there are still plenty of sportsbooks that will take your bets. And many of them also have "race books" attached, which enables wagering not only on horse races but also on greyhounds, motor sports, cycling events, and more.
In fact, at the online sports betting sites in particular, you can find ways to wager on just about any event with an undecided outcome, even if it isn't technically a "sport." That includes such diverse occasions as the verdict of a criminal trial or who will emerge triumphant from television's Big Brother house, the results of the annual Academy Awards, and who will be elected the next U.S. President. You can even bet on financial markets rising or falling.
With so many options available, the easiest way to get started in sports betting is to focus on one particular sport that you enjoy. For example, if you are a fan of Premier League Football and like follow Manchester United, you will have lots of ways to indulge. You can begin by picking the Red Devils to win the cup even before the season officially kicks off with a so-called "Ante Post Bet."
You can then wager on each match, win or lose. You can bet on who will score the first goal in a match and in what minute it will occur, or predict how many goals will be scored in a given month. In fact, there are online "betting exchanges" where you can wager directly against other fans on pretty much any proposition you can dream up—even what manager will be fired next. And as you are watching the club play, you can make "in-running bets" on what will happen next—a penalty, an offside, a header, a corner, and so on.
In the U.K., more betting takes place online for football than any other sport, and it is by no means limited to the Premier League or the FIFA World Cup. You can wager on teams in leagues as far away as Columbia and Japan. Bet on international friendlies and, of course, the UEFA Europe League. There truly is no limit.
In the United States, football is also the number one betting sport, albeit the American version. Baseball and basketball are also huge, with odds set by experts located in Las Vegas and followed by bookmakers worldwide.
The terminology and expressions of sports betting take a little time to absorb. Odds can be expressed in a variety of different ways, such as fractions 8/5 that tell you a win pays as profit of £8 on a £5 bet, or decimals that describe how much is returned in total, i.e. 1.80 returns £1.80 on a £1 bet or £180 on a £100 bet.
You will also want to learn about spread betting, which allows you to win even when your team loses. For example, if Chelsea (-2) are favoured over Manchester City (+2) by two goals and they only win by one, anyone wagering on the Blues gets to add two points to their side of the final score and ends up the winner by a goal.
Wagering prices usually start at just a pound or two, and many exotic wagers can be made for as little as 10p. The best way to get familiar with sports betting is to give it a go, and be sure to take advantage of the "free bets" offered to new customers by most sportsbooks online.
Published on: 06/09/2010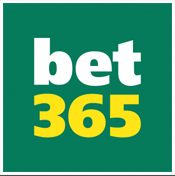 Go To bet365