Blind Stealing

Poker Offers

Poker Bonus Offers
T&Cs Apply, 18+
$400

$500

€200

£470

$600

$600

$200

$600

€1000

£230

£100

£450

$600

£150

$500

$500

$500
Latest Poker Articles
Published: 17/12/2010
In Poker, the practice known as "blind stealing" refers to winning both of the blinds by making a raise that causes opponents to fold before the flop. It is most commonly applied as a form of bluff in tournament play, although it also has use in ring games (cash games) and heads-up matches, too.
Most players who use this technique look for a very specific set of circumstances. It tends to be more effective against certain types of players than others and at later stages of play rather than earlier. Other important factors are table position and the size of a player's chip stack relative to the blinds.
Setting up the Steal
Before blind stealing can be attempted, a certain amount of knowledge must be gained about the other players at the table. If many of them are playing loose, a blind steal may not be possible at all, since they will tend to call or re-raise any raise that is made pre-flop. Blind stealing works much better against tight players, especially those that are passive in their betting.
In the early stages of tournament play, when the values of the blinds are still low, attempts at blind stealing should be avoided for several reasons. First, potential gains are too small relative to the risk involved. Second, successful attempts add very little to the player's stack. And third, unsuccessful attempts get the player branded as a loose-aggressive "maniac" or an inexperienced "fish," both of which are undesirable profiles that draw too much attention.
Instead, the player should use early hands to establish a reputation for tight aggressive play. Whatever raises are made early on should be consistent, not only in terms of the amount of the raise but also in the position the raise is made from and the relative strength of the hand.
Optimum Situations
Blind stealing is rarely successful from early positions. There are simply too many other players yet to call or raise prior to the Big Blind's decision. The optimum situation is to raise from an intermediate or late position after several other players have already folded. It also helps if the Big Blind is shortstacked. Anytime a player's chip count fall below 10 times the Big Blind, there is an opportunity for blind stealing.
How much to raise on a blind steal attempt is a function of previous raises. A player who has been showing a tight aggressive style should be bumping the pot 2.5 to 3 times the Big Blind. The raise for the steal must look identical to such previous raises, not out of pattern.
Of course, the riskiest of all blind steals is going all in. This can be effective from any position when working from a shortstack. Indeed, it may be the only good play possible with a stack amounting to less than 6 times the Big Blind. But with larger stacks, the raise needs to appear natural, not wild.
Special Circumstances
When an attempted blind steal is called or raised, there are not many options. Most players will fold at the earliest convenience, seeing no reason to throw good money after bad. The intention, after all, is to steal the blinds, not to turn a mediocre hand into a poor bluff going for a pot.
However, getting caught in a blind steal is not entirely bad. It can cause other players to underestimate the blind stealer's skill level. They will be more likely to call solid raises with marginal ands of their own.
In head's up games, blind stealing is virtually a requirement of play. Reading one's opponent correctly is a critical factor in knowing how much to raise and when. If a sufficient number of blinds can be stolen, it can turn the entire game around, forcing the opponent to play much more loosely.
There is also a case for loose-aggressive blind stealing, raising pre-flop on just about every hand. Apart from collecting numerous blinds before opponents begin challenging, such play may entice others to go along against a truly big hand.
Published on: 17/12/2010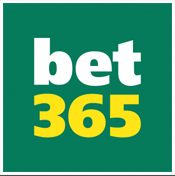 Go To bet365
Open Account Offer
Up to £100 in Bet Credits for new customers at bet365.
Min deposit £5 and 1x settled bet requirement to release Bet Credits. Min odds, bet and payment method exclusions apply. Returns exclude Bet Credits stake.
Time limits and T&Cs apply.