The Secret of Reading Poker Hands

Poker Offers

Poker Bonus Offers
T&Cs Apply, 18+
$400

$500

€200

£470

$600

$600

$200

$600

€1000

£230

£100

£450

$600

£150

$500

$500

$500
Latest Poker Articles
Published: 28/10/2010
Poker is played at several levels. To beginners, it is a card game; the focus is on knowing the odds and trying to get the highest-ranking hand. To more experienced players, it is a psychological game; the key is understanding opponents and identifying when they hold strong, moderate, or weak hands.
Reading other players' poker hands requires the ability to blend observation with deductive reasoning. Each opponent is different, so this is not a skill that can be mastered quickly. However, there are some ways to fast-track the process of reading poker hands, and one tip in particular can have a dramatic effect on one's accuracy.
Three Initial Steps
First, a player must be able to read his/her own hand. This may seem like common sense, but a vast number of players misread the strength of their own hands. For example, the value of a small pocket pair is not constant. It changes with position relative to dealer, the size of the chip stack held, the skills of the opponents, prior betting, pot odds, and many factors. Knowing the relative strength or weakness of a hand under any given situation is a crucial first step.
Second, reading poker hands involves studying the other players. It includes looking for "tells," the unconscious mannerisms that reveal a person's thoughts. Tension in the jaw, the way they hold their chips, leaning forward or back, and other body language may be giving away important information when one knows what to look for. Reading hands also includes paying close attention to betting patterns.
Third, and critically important, is to use down time to integrate and test the validity of observations made. Most players remain in for only one of seven hands or so. After folding, watch closely everything that others do and try to predict their hands based upon their behaviours. Who has the true big hand? Who is bluffing? Who is gambling and who is playing the odds?
Having spent time observing and evaluating hands, a player will begin to develop a "sense" of what others are holding. Rather than trying to identify a specific hand that's held, a good hand reader will start by predicting a range of potential hands that fit the actions seen, such as "She's got at least Queens."
Look for What's Missing
Almost all hand reading is based upon confirming a theory. If a player seems to be signaling a high pocket pair, the hand reader will look for evidence to confirm the hypothesis, such as a flinch when three low suited cards show up on the flop or a quick, aggressive bet when the three low cards are not suited.
Unfortunately, most poker players do their best to hide their tells. Many players give their thoughts away with their eyes, so they wear sunglasses at the table. It isn't always easy to spot the patterns.
But there is an alternative that a good hand reader can use which takes an opposite tact by asking the question, "What is the opponent NOT holding?" Top professionals use this approach intuitively. Intermediate players can apply it in much the same way they would look for tells.
For example, begin with a negative assumption, such as "She can't have small pocket pair," and then look for evidence to refute it. Certain behaviours will be inconsistent with holding such a hand. By the same token, actions that would indicate a small pocket pair will be nowhere apparent.
This is the art of noticing what's missing, a tool just as useful as observing what is there to be seen. A poker player who knows what the opponent does not hold knows by inference exactly how to read the hand. Or as Sir Arthur Conan Doyle's character Sherlock Holmes put it, "Once you eliminate the impossible, whatever remains, no matter how improbable, must be the truth."
Published on: 28/10/2010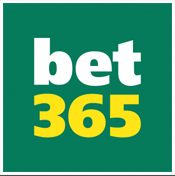 Go To bet365
Open Account Offer
Up to £100 in Bet Credits for new customers at bet365.
Min deposit £5 and 1x settled bet requirement to release Bet Credits. Min odds, bet and payment method exclusions apply. Returns exclude Bet Credits stake.
Time limits and T&Cs apply.