Winning at Poker - Luck or Skill?

Poker Offers

Poker Bonus Offers
T&Cs Apply, 18+
$400

$500

€200

£470

$600

$600

$200

$600

€1000

£230

£100

£450

$600

£150

$500

$500

$500
Latest Poker Articles
Published: 06/09/2010
In recent years, the rise of so many amateurs to the highest ranks of play has caused many to question whether poker is truly a game of skill and not luck. Talents such as being able to bluff or read the "tells" of other players, to recall every card that has been played and calculate the odds of a particular hand being made are certainly useful and can provide an competitive edge. But it so often seems that what cards are dealt figures into winning or losing more than how they are played. In the long run, isn't it all about luck?
The debate over whether poker is a game of skill is by no means trivial. In 2006, the United States Government passed a law that was devastating to poker sites on the Internet It effectively banned the use of credit cards online for any "game predominantly subject to chance." Excluded were horse racing and stock trading, both of which involve a certain degree of chance, but online poker was grouped as a prohibited activity with roulette, baccarat, craps, slot machines, and other casino-type games.
Anyone who has ever played the game of poker, in any of its many variations, must admit that there is some luck involved. As the adage goes, timing is everything. Catching a full house when another player catches a straight flush can only be chalked up to bad fortune, just as a novice winning with an Ace-high hand when playing against four or more experienced players can usually be attributed to "beginner's luck."
But to say poker is "predominately subject to chance" goes against logic. If luck were the deciding factor, how could World Series of Poker (WSOP) champions like Phil Ivey, Sam Farha, Freddy Deeb, Phil Hellmuth, and others keep showing up on the winners' list year after year? How could Johnny Moss win three world titles in five years or Doyle Brunson remain among the game's best for half a century? Were they just lucky?
Instructor and pro Annie Duke, who became the first woman to win a WSOP championship bracelet in 2004, has pointed out a huge difference between poker and the casino table games it has been lumped with. She said to consider how the games are won or lost. It is not possible to lose intentionally at roulette or slot machines, but it is possible to lose on purpose when playing poker. That means a player must have control over the outcome, and it is possible to influence the ultimate result, the game cannot be "predominately subject to chance."
Others caution that poor play is possible in any game. Not knowing the rules or repeatedly making a mistake over and over can cause a player to lose just as surely as intentionally trying not to win. And the cards fall the way they will. Being the most experienced and knowledge player means little when a "streak of bad luck" is caught.
Yet "streaks," both good and bad, occur in almost all endeavors, and certainly in the stock market, which qualified for an exemption. Predicting the ups and downs of the Dow Jones or the FTSE 100 and knowing when to buy or sell shares with any degree of certainty requires skill and intelligence beyond mere luck, as does knowing "when to hold'em and when to fold'em."
In fact, stock speculators are considered by most economists to be pure gamblers, unlike stock investors, who study trends and markets. Aren't professional poker players much the same? Doesn't knowing the rules well and learning from mistakes make a more successful player? Or does the fact that so many pros carry "lucky charms" or favourite talismans to the table belie the claim of skill over luck?
Obviously, the jury of public opinion is still out. But to the 1,000 or so players in the world who make a living solely off of winnings from poker games, the answer is clear: Poker is a game of skill, and anyone who does not believe so is more than welcome to bring a bankroll to the table and find out for themselves.
Published on: 06/09/2010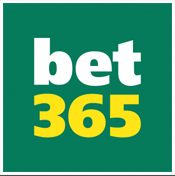 Go To bet365
Open Account Offer
Up to £100 in Bet Credits for new customers at bet365.
Min deposit £5 and 1x settled bet requirement to release Bet Credits. Min odds, bet and payment method exclusions apply. Returns exclude Bet Credits stake.
Time limits and T&Cs apply.