Small Blind Strategy

Poker Offers

Poker Bonus Offers
T&Cs Apply, 18+
$400

$500

€200

£470

$600

$600

$200

$600

€1000

£230

£100

£450

$600

£150

$500

$500

$500
Latest Poker Articles
Published: 17/12/2010
Of all the positions around the table when playing Texas Hold'Em, the Small Blind is the worst spot to be. It must commit funds to the pot before any cards are seen; it is the penultimate hand to act; and additional money must be wagered to see the flop. What's more, statistics indicate that more hands are lost from this position than any other. Unfortunately, there is no way to avoid being seated on the Small Blind once each round, so every player has to come up with a strategy for making the most of this poor position.
The Three Options
Just like every player other than the one on the Big Blind, the Small Blind can take only three possible actions pre-flop: Call, Raise, or Fold. The biggest difference, of course, is that the Small Blind already some interest in the pot, which causes many players to take a loose approach to this position. They will call on marginal hands, rationalizing the decision because they have already paid a little to see cards and "it only costs a little more" to see the flop.
This is a dangerous strategy that frequently backfires when the Big Blind sees a call as a sign of weakness and decides to raise. Calling when on the Small Blind is almost never a good choice. If it is desirable to see the flop, a raise is a much better strategy. Raising puts the Big Blind on notice that a strong hand will be challenging post-flop and an above average hand will be needed to call. Raising may also scare off any early callers who were trying to limp in.
Other than calling or raising, the only available action to the Small Blind is to fold. This will be the correct decision in the majority of situations. Any hand that would be folded from the dealer's position should, as a rule, be folded on the Small Blind. The only exception is when there are no other callers, which is tantamount to going head's up against the Big Blind. At a full table, this situation will rarely occur, but when it does, whatever head's up strategy one adheres to should be applied.
Reading the Opponents
Another aspect of developing a strategy for playing from the Small Blind involves understanding the actions of other players. Which ones are playing tight and rarely calling or raising? Who is the table's "maniac," loosely staying in almost every hand? And what style of play has the Big Blind been showing—aggressive or passive?
If one or more players call from early positions, they may be limping in, which improves the pot odds and makes calling or raising an option for the Small Blind with less than a premium hand. When multiple players have committed, the Big Blind will often be content with seeing the flop "for free."
Stealing blinds by raising from an intermediate position is a preferred tactic of many players. It may also be a necessary approach when shortstacked. The Small Blind should never feel compelled to play "protector of the blinds." Calling an attempted steal from the Small Blind position can result in disaster if the Big Blind raises. Unless a strong hand is held, simply fold and let the Big Blind do the defending. The cost is minimal.
Oddly enough, when the Small Blind is dealt a premium hand, it can be just as difficult to play. Raising may scare off the other players, while calling allows every active hand to stay in. A weak raise might do the trick, but again it depends on how tight or loose the opponents have been playing.
So it is best not to expect much of even the best cards when playing on the Small Blind. Fold often, call seldom, and raise cautiously. The Small Blinds that may be stolen or given away are a small price to pay for minimizing losses from this unfavourable position.
Published on: 17/12/2010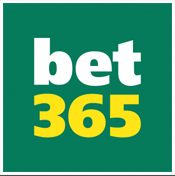 Go To bet365
Open Account Offer
Up to £100 in Bet Credits for new customers at bet365.
Min deposit £5 and 1x settled bet requirement to release Bet Credits. Min odds, bet and payment method exclusions apply. Returns exclude Bet Credits stake.
Time limits and T&Cs apply.