Maximizing Value with Value Betting

Poker Offers

Poker Bonus Offers
T&Cs Apply, 18+
$400

$500

€200

£470

$600

$600

$200

$600

€1000

£230

£100

£450

$600

£150

$500

$500

$500
Latest Poker Articles
Published: 20/12/2010
Beginning Poker player often make the mistake of thinking that the object of the game is to win hands or pots, when in fact the object is to win chips—aka "money." It doesn't matter how many hands a player has won or lost if he/she is the chip leader at the end of a tournament session or the deepstack in a ring game. The player with the most money wins.
Taking this concept a bit further: A winning Poker hand is worth only as much as the pot that is claimed. So hand value relates not so much to hand strength as to pot size. The bigger the pot is, the higher the value of the hand. This is the premise that underlies the practice known as "value betting"—the attempt to maximize hand value by getting more money into the pot.
Squeezing Opponents
Of course, the only way to get more money into a pot, short of adding it from one's own stack, is to get opponents to offer up their funds. This can only be accomplished by betting and raising. Checking and calling will not get the job done. Opponents must be made to pay to see additional cards and to pay dearly to see the winning hand.
Unfortunately, many beginners are afraid to play aggressively with a big hand. Instead, they prefer to slow play, hoping to "lure" other players to stay in the hand through later betting rounds. At the same time, they fear that showing strength may chase opponents away, and if the opponents all fold, the pot cannot possibly grow any larger.
What such players fail to grasp is that winning a single huge pot can easily make up for whatever "opportunities" might be missed. By playing passively, they let the one true opportunity slip away—the chance to dominate the table.
So now that it is clear that opponents must be squeezed when the time is right, betting and raising can be seen for what they really are—tools to increase the pot and the value of the hand. Value betting is not about being tricky or deceptive. It is about demanding what's due, and as soon as possible.
When to Value Bet
Opponents who are not willing to call a bet or raise on the flop are highly unlikely to be a source of more money on future betting rounds, so the sooner they are dismissed, the better. In most cases, the ones willing to stay in for another card are those who have decent hands and will continue to wager if they get a good draw, increasing the pot, even into the jaws of a monster hand.
There is also no reason to be concerned about opponents folding to another bet or raise on Fourth Street. Make them pay to play. And when the river card is shown, it is no time to come off the accelerator. This is where the big money is won.
Yet how many players show mercy at this juncture? They know they have the winning hand and they think, "I'll just bet small and see if I can squeeze a wee bit more out of the loser." Instead, they should bet value betting once again, not for a small increase in value but a big one—maximizing value.
In fact, the odds favour the brave. If a big bet is called just once in five attempts, it will cover the opportunity cost of four small bets that opponents might have taken. Many opponents will fold in the face of any bet on the river, small or large, so value betting simply ignores them. Go after the big fish. Make the pots that are won count for as much as possible.
Published on: 20/12/2010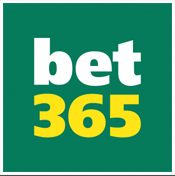 Go To bet365
Open Account Offer
Up to £100 in Bet Credits for new customers at bet365.
Min deposit £5 and 1x settled bet requirement to release Bet Credits. Min odds, bet and payment method exclusions apply. Returns exclude Bet Credits stake.
Time limits and T&Cs apply.