Range Merging in Poker

Poker Offers

Poker Bonus Offers
T&Cs Apply, 18+
$400

$500

€200

£470

$600

$600

$200

$600

€1000

£230

£100

£450

$600

£150

$500

$500

$500
Latest Poker Articles
Published: 20/12/2010
Bluffing is an important part of the game of Poker. Fooling other players into dropping out of a hand is a large part of it. Being able to identify when an opponent is bluffing is another. Among the more advanced Poker techniques related to bluffing is a practice called "range merging." It refers to taking advantage of opponents who feel it is their mission to take on other players who bluff, especially on the river.
Look for Bluffcatchers
In order to apply range merging, one must first be able to identify hands known as "bluffcatchers." These hands are capable of beating a bluff but they lack the value to be bet as certain winners. Typical examples might be an Ace-high hand with a good kicker, an intermediate pair, or a weak two pair.
When a bet is made on the river, the betting player is usually on an extreme of the range, either a very strong hand going for value or a failed hand being played as a complete bluff. Because monster hands occur infrequently, an opponent holding a bluffcatcher has a better than average chance of winning in such situation by calling or raising.
Knowing this, some players are constantly seeking to manoeuvre themselves into bluff-busting positions. There is good money to be made in busting a bluff. But there is also good money to be made in exposing bluff busters. A player using range merging will find opportunities to use marginal hands to bet on the river against bluffcatchers. In other words, the range of hands bet on the river will no longer be the extremes, but intermediary hands as well—the merging of ranges.
Dangers of Range Merging
One caution regarding range merging is that it really only works when an opponent has been absolutely identified as on a bluff-busting mission. Otherwise, betting a large range of hands on the river has too many attendant dangers, not the least of which is falling prey to opponents who slowplay their hands.
In fact, it makes no sense to our marginal hands against opponents who never call with a worse hand. There is no value in it. Similarly, betting the river must not be done with a hand that is too low on its range to beat a moderately good bluffcatcher. A pair of fours, for example, would lose to most bluffcatchers.
How much to bet on the river depends on the table and circumstances of play. The idea is to catch the bluff buster in a trap, not to scare him/her away.
When Range Merging Fails
One advantage of range merging is that it gains something even when it fails. The bluff buster who lucks out a win of, say, an over pair will not realize the true meaning of the bet on the river. He/she will think of it of "value bluffing" and will not stop chasing after potential bluffs. This can be turned into an even bigger opportunity later in the session, since the range merging player now is a "known bluffer who was caught."
Nor should the range merging player be too concerned about re-raises. If there has been no indication in early betting intervals that the bluff buster has been on a strong hand, any re-raise can only mean that he/she has totally bought into the belief of a bluff. The sky is the limit when range merging works in this way.
Published on: 20/12/2010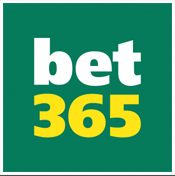 Go To bet365
Open Account Offer
Up to £100 in Bet Credits for new customers at bet365.
Min deposit £5 and 1x settled bet requirement to release Bet Credits. Min odds, bet and payment method exclusions apply. Returns exclude Bet Credits stake.
Time limits and T&Cs apply.