Tilting in Poker

Poker Offers

Poker Bonus Offers
T&Cs Apply, 18+
$400

$500

€200

£470

$600

$600

$200

$600

€1000

£230

£100

£450

$600

£150

$500

$500

$500
Latest Poker Articles
Published: 30/12/2010
In the world of Poker, "tilt" describes a behavioural state characterised by mental and emotional confusion or severe feelings of frustration that cause player to adopt a strategy of play that is a less than optimal. The term derives from the game of pinball, where shaking, hitting or tipping the machine to prevent a ball from being lost results in display of the flashing word "TILT" and the machine locking up.
Being "on tilt" often results in over-aggressive or extremely loose Poker play. It is frequently the result of a "bad beat"—losing on a strong hand to an even stronger hand—or a series of close losses or a run bad luck. Because tilting can have a big effect on the game, it is important for players to be able to recognise when opponents are showing signs of it as well as when they themselves are in danger of succumbing to their frustration.
Signs of Tilting
Any change in a player's normal style of play can be a sign of tilting, especially if it follows several bad hands. A player who has been unable to contest many hands in a row or whose chip stack is being eaten away by the blinds may be a candidate for a tilt. Losing to an obvious bluff can set off a tilt, as can folding and then seeing a flop that would have produced a monster hand.
A conservative player who goes all in pre-flop may be venting frustration and going on tilt. Chasing draws is another clear symptom. But the signs are not always so obvious. A player may "have it in" for a certain opponent who defeated him/her on an earlier hand and start calling every time that opponent is in. Unwarranted large bets or raises can be tip-offs, too.
Tilting is not the same for all players under all circumstances. It comes in varying degrees. Quite often there is a cumulative effect, like a snowball gaining mass as it tumbles downhill, as the player chases after lost money. Whenever compulsions rather than odds and logic start driving decisions, the danger of tilting is probably present.
Getting Off Tilt
The fundamental skills of Poker are bankroll management and the ability to play odds. Players in danger of going on tilt need to remind themselves of this and get back to basics. Each hand is independent from the previous ones. A losing streak can end and a winning streak can begin at any time, but only as long as the player's head is clear and completely in the game.
When showing signs of tilting, it is useful to remember that it is rarely possible to recoup losses on a single hand, but it is very easy to lose everything. As soon as the first twinges of frustration are experienced, it is time to tighten up play, not loosen it. Play lower stakes, not higher. Fold on more hands, not fewer.
As unethical as it might seem, it is certainly not against the rules to take advantage of a player on tilt. In fact, some players will goad the tilting player into wagering higher, playing even more loose, and taking even more risks. They hope to magnify the severity of the tilt, knowing that another loss or lost opportunity may push the tilting player over the edge to all-in on a ragged hand.
Successful players maintain their calm, cool attitudes at all times. They use logical thinking to offset the emotions that cause tilting. They know it often takes hours to win through good play, but only a minute to lose all with a poor decision. In a worst case scenario, they will walk away from a game rather than play on tilt. It simply is not worth the risk to play with one's gall bladder and not one's head.
Published on: 30/12/2010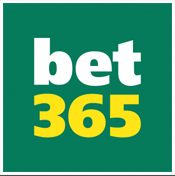 Go To bet365
Open Account Offer
Up to £100 in Bet Credits for new customers at bet365.
Min deposit £5 and 1x settled bet requirement to release Bet Credits. Min odds, bet and payment method exclusions apply. Returns exclude Bet Credits stake.
Time limits and T&Cs apply.