Bet365 Live Chat

Sportsbook Offers

Sportsbook Betting Offers

View Offers
T&Cs Apply, 18+
£25

£50

£25

€22

£5

£20

£25

£30

£30

£5

£25

£100

€50

£25

£25

10%

£10

£100

£100

£25

£250

£25

£20

£25

£50

€25

£25

£88
Latest Sportsbook Articles
Popular Events
Published: 10/11/2018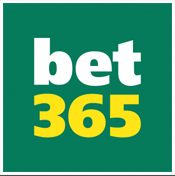 Go To bet365
#Ad
Bet365 has solidified itself as one of the preeminent online betting sites. With popularity comes a demand for a high level of customer service. Bet365 has made it their mission through training and financial investment to maintain a premier customer support hub.
Perks and benefits go a long way in the online gambling industry, however, they can be rendered moot if bad service abounds. Bet365 has taken this to heart by making service as important as promotions, payment flexibility, and high limits.
The foremost piece of the customer service is the Bet365 Live Chat feature. Live Chat offers quick contact with a live agent, making problem resolution a snap. With a huge customer base to serve, the Bet365 Live Chat feature enables agents to handle more issues and provide fast solutions.
Making Good Use of the Bet365 Live Chat Feature
One of the major benefits of the Bet365 Live Chat feature is its accessibility. Agents are available 24/7 year-round. If you have any question or need any type of assistance, contacting a Live Chat agent is the best place to start.
Contacting a Live Chat agent is simple. Go to the Contact Us link located at the bottom of the screen and choose Live Chat from its available contact options. This will provide access to the Live Chat page.
If you have not already logged in at this point, the system will as you if you are an existing or new customer, or if you cannot log in.
Once you have entered your information the live chat will ask you what general topic you are needing help with. Topics range from help with deposits to general bet questions. After selecting a general topic, you will be connected to a Live Chat agent.
Take note of your reference number in the event you need to contact an agent about the same issue. Once an agent is available, they will greet you in the Live Chat box. At this point, you will communicate via chat to resolve your issue.
Live Chat Feature Availability
As mentioned earlier, the live chat feature is available 24/7 year-round. How fast do agents respond? Generally, within 30 seconds of you entering the Live Chat and inputting your required information. Responses throughout the chat can take up to a minute depending on the type of inquiry.
If you have a more generalized question, you may want to visit the Bet365 FAQ section before initiating a Live Chat session. The answer may be available without the need for a live agent.
Multi-Lingual Services
Bet365 has you covered is you speak Chinese, Czech, Danish, English, German, Greek, Hungarian, Italian, Japanese, Norwegian, Polish, Portuguese, Romanian, Russian, Spanish, Slovak, or Swedish. If you speak another language, contact the Live Chat agents anyway and see if they have someone available to help.
Live Chat is There to Help
While no system is perfect, Bet365 has a great customer service option in its Live Chat feature. Regardless of the time, someone is always available to help as quickly as possible. There may be times when agents take longer to respond due to high volumes, but the Live Chat feature is a great service for Bet365 customers.
Published on: 10/11/2018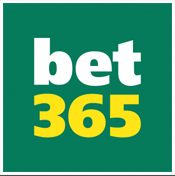 Go To bet365
#Ad