Bingo Online Chat

Bingo Offers

Bingo Bonus Offers
T&Cs Apply, 18+
£25

£25

£10

£20

£25

£20

£45

£15

£10

£10

£100

£50

£20

£30

£20

£150

£100

£40

£25

£50

£100
Latest Bingo Articles
Published: 26/09/2010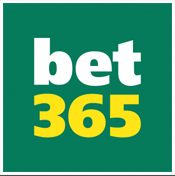 Go To bet365
#Ad
Most computer users are already familiar with "chat rooms," a form of instant messaging whereby two or more persons may communicate in lines of text. Since Bingo is a highly social game, almost all online Bingo sites have developed chat software to run in conjunction with their games, allowing players from around the world to interact as the games go on. The chat rooms are places where bingo tips can be swapped, new friends can be made, and side games with separate prizes can be played—so-called "chat games."
Every chat room has a person in charge, assigned by the Bingo site. They typically go by the name "chat moderator" or "chat master," which is abbreviated CM. The CM in a chat room can be easily identified. His/her lines of text will either appear in all capital letters, in bold font, or in a special colour, such as bright blue. Everyone else in the chat room is known as a "roomy."
The CM's role is to see that everything runs smoothly. This typically takes three forms: monitoring chat room activity, serving as the customer service rep for the site, and adding excitement to the chat experience through witty discussion and the introduction of chat games as a bonus.
The conversation in a Bingo chat room is by no means limited to game talk. Chats can be as mundane as exchanging views on laundry soaps or as titillating as flirting. For this reason, CMs are specially chosen and trained for good people skills. They need to be ready to handle anything and everything. Players tend to flock to the sites with the best CMs, so they are highly valued by online Bingo operators.
In terms of functionality, most chat rooms allow roomies to personalise their text to some degree through use of colored type or stylish fonts. There is almost always a "mute" toggle that allows chat to be turned off for those who prefer to ignore the banter while they play. Clicking on a specific name from the roomies' list may initiate private chat or pull up additional information about the player. Each chat room is a bit different, and it may take a little time to become accustomed to all of the helpful tools available.
Over time, certain Bingo chat room rules have evolved. Some of these may actually be found codified among a web site's Terms and Conditions of Use. Others are simply a matter of good manners and Internet etiquette. Following are a few of the chat room behaviours to be aware of when playing Bingo online.
Speak politely to the CMs and respect their authority; this is their job.
Use of all uppercase letters is discouraged except by the CM; it looks like shouting.
Players should also be treated with respect; use of aggressive or abusive language is inappropriate.
Vulgar, racist, or overly sexual language may be cause for ejection.
Impersonating another player is also not permitted.
A little bragging is okay, but winners should not taunt, ridicule, or otherwise belittle other players.
Sale or advertising of products/services is prohibited; posting links to other web sites (hypertext) may not be allowed, too.
Solicitation of monetary gifts or loans is not permitted.
Gossiping about absent players is frowned on.
It is always a good idea to introduce one's self when entering the chat room and to acknowledge others when they enter, too. It helps to create a friendly atmosphere when roomies congratulate one another on wins, say hello and goodbye as chatmates come and go, and to apply the Golden Rule liberally.
The games are offered in real time, as are the chats, so players should not get upset if their questions or comments are not relied to instantly. Even the CM gets busy at times, and other players may be multitasking as they play.
Published on: 26/09/2010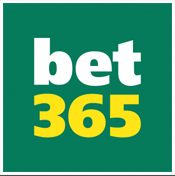 Go To bet365
#Ad