Tournament Bingo

Bingo Offers

Bingo Bonus Offers
T&Cs Apply, 18+
£25

£25

£10

£20

£25

£20

£45

£15

£10

£10

£100

£50

£20

£30

£20

£150

£100

£40

£25

£50

£100
Latest Bingo Articles
Published: 19/08/2012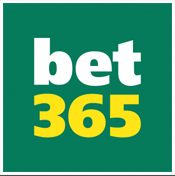 Go To bet365
#Ad
Opportunities to play bingo have truly blossomed over recent years, spurred not only by the proliferation of bingo halls but also by the growth of the Internet and web sites dedicated to the game. As bingo has grown, organisers have sought out innovative ways to offer games that more greatly involve their customers. Among these is tournament bingo, offering players the chance to win more prizes by participating in a series of sessions that are interrelated.
Tournament bingo is easy to understand, and anyone who plays bingo games will find it quite familiar. Such tournaments are based upon games played the same as any other bingo game; the primary difference is that games are played in a row as part of an overall competition, rather than as stand-alone single games. This allows additional prizes to be offered, ranging from cash bonuses to electronic equipment or luxury holidays.
To participate in a bingo tournament, whether online or in a bingo hall, players must register as members of the web site or club and pay an entry fee. In some tournaments, the fee covers the cost of a fixed number of tickets for the games; in others, it is surcharge used to create the tournament prize pool, while players' bingo cards must be purchased separately for each game.
The winner of the tournament is the individual who manages to collect the greatest number of "points" over the course of all games played. In order to win points, players must win a game. Should more than one player win the same game, the points are divided up equally amongst the winners.
At bricks and mortar bingo halls, participation in a tournament requires being physically present at each session that makes up the tournament series. The sessions might be played in a single day or over a weekend, although some tournaments extend over a week, running during scheduled hours every night, and others may take place over a whole month of specified evenings. The atmosphere at such tournaments can be truly amazing, with fast-paced games and plenty of tension in the air.
By contrast, online bingo tournaments do not require leaving home to participate. They are set up in much the same way as land-based ones, taking place on a day, a weekend or a longer period of time. Many web sites now offer a tournament every day, and free entry may be offered as a promotional incentive to join the site. However, it is the tournaments that charge for entry that offer the big cash prizes.
Smaller online tournaments may offer prizes only to those with a podium finish. The top prize may be on the order of £100 for the winner, with £75 going to second place and £50 to third. At major land-based tournaments, there is serious money to be claimed, with some halls featuring a prize pool up to £500,000 by interlinking their games with those of other locations. Such coordinated tournaments typically award prizes to the top ten finishers on the leaderboard.
The rules of tournament bingo may differ quite widely from one venue to another, so players are advised to always check the terms and conditions before paying an entry fee. Those who fail to abide by the rules may be disqualified, which includes forfeiture of the fee and any winnings that may have been accumulated.
Those who are new to bingo may wish to seek out web sites or bingo halls offering tournaments created especially for newbies, such as promotional freerolls. New players can then join in the events that attract regulars when they are familiar with the format. It may also be possible to check the tournament ladder at an event already in progress to find out who the "masters" are and then seek them out later for advice on winning play.
Published on: 19/08/2012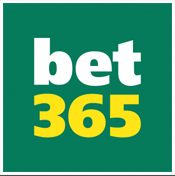 Go To bet365
#Ad