Tips for Winning Bingo

Bingo Offers

Bingo Bonus Offers
T&Cs Apply, 18+
£25

£25

£10

£20

£25

£20

£45

£15

£10

£10

£100

£50

£20

£30

£20

£150

£100

£40

£25

£50

£100
Latest Bingo Articles
Published: 11/10/2010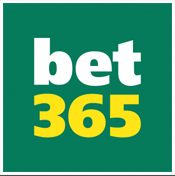 Go To bet365
#Ad
Luck plays a big role in who wins at Bingo. Nevertheless, experienced Bingo players know there are many ways to increase the possibility of being found by good fortune. Following are some of the best Bingo tips garnered from winning players. They vary quite widely, but the one thing almost all veterans of the Bingo halls agree on is this: Have fun. It is impossible to "lose" if one really enjoys the game.
Arrive Early – Those who get to the Bingo hall first get the best seats. If there are smoking and non-smoking areas, an early arrival guarantees a place in the preferred section. Being among the first to arrive also allows some time for socialising before the games begin.
Avoid Crowds – Some nights or sessions are better attended than others. From an odds point of view, the possibility of winning is greatest when opposition is least. Choosing to play when there are fewer in the room is a strategy to which many winners subscribe, and at the very least it is helpful to avoid the chaos of a crowded hall.
Choose the Right Game – Many players have a preference for traditional 90-ball Bingo because there are three ways to win. Others fancy a 75-ball pattern game or coverall because the top prize is big. Which game is the right choice is a function of comfort level, potential payout, odds of winning, and experience. Never play in a game in which the rules are unclear.
Play Higher Paying Cards – Not all are in agreement on this, but it certainly true that the more expensive tickets payout at a higher rate than the penny and two-penny cards. The trick is to purchase at a level suited to ones means, as high as possible without limiting severely the number of tickets that can be bought or the number of sessions attended.
Play Fewer Cards – Contrary to popular belief, buying the most tickets isn't the surest way to win. First, it costs more to catch the winning card because it is financed by all the losing ones. Second, unless the player is very good at managing the cards, the chances of missing a number or two increase, in which case the likelihood of winning actually decreases. Keep the number of cards played to a level that can easily be controlled and afforded.
Watch for Bonus Balls – Many games feature balls of a different colour—so-called "bonus balls"—that award a special prize or double the amount of the win if part of the successful grouping or pattern. Good players are vigilant for such opportunities and often choose games or purchase additional cards based upon the higher payouts possible.
Be a Good Neighbour – Being polite, not shouting, complaining or acting out, and observing Bingo etiquette are the minimum. Winning players often give "lucky change" from their prize money to their neighbours or buy them a ticket or two. When they win, the "luck" will come back—sometimes tenfold.
Experience Counts – The more one plays, the better one gets at any activity, including Bingo. Avoid Speed Games until standard play has been mastered. Play in more sessions instead of playing more cards per session. And use the opportunity to be social, talk to other players, get tips from them and share experiences. Learning occurs at many levels.
Trust the Reviews – This applies mainly to online Bingo rooms rather than actual Bingo halls. When selecting a venue for playing Bingo on the Internet, do some research first. Many sites have excellent reputations for fair games, quick payoffs, and ease of withdrawing winnings. Others have been flagged as disreputable. This is not a decision that should be left to chance. Hundreds of online Bingo rooms exist. Pick one that provides a real chance of winning and having fun.
Published on: 11/10/2010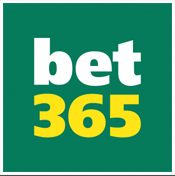 Go To bet365
#Ad