How do Bingo Bonuses Work

Bingo Offers

Bingo Bonus Offers
T&Cs Apply, 18+
£25

£25

£10

£20

£25

£20

£45

£15

£10

£10

£100

£50

£20

£30

£20

£150

£100

£40

£25

£50

£100
Latest Bingo Articles
Published: 26/09/2010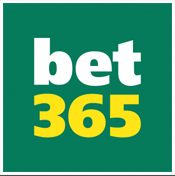 Go To bet365
#Ad
Playing in online Bingo rooms can be lots of fun and potentially quite profitable. One way to make sure to get off to a good start is to take advantage of one or more of the many types of Bingo bonuses being offered by web site operators.
Like casino bonuses and sports book bonuses, these promotions are most commonly offered to new players as a way to get them to sign up and start playing for cash. Bingo bonuses come in lots of varieties. Some carry conditions that restrict how they are used. Most require a certain amount of play before any profits can be withdrawn. It is the player's responsibility to become familiar with the Terms and Conditions of Use (T&C), so it is always advisable to read the fine print carefully.
The simplest form of Bingo bonus is a "freeroll" or "free ticket." The Bingo operator establishes a special Bingo room where players are offered a complimentary ticket along with the opportunity for a real cash reward. The odds of winning are small and the prizes are only on the order of a few pounds, but it costs nothing to give it a go. What's more, it is a great way for newcomers to get to know the software and other players.
A much more common Bingo bonus is given for new deposits. It is an offer to match, pound for pound, whatever initial amount a player transfers into a new account. These bonuses may be offered as a percentage, such as "100% Deposit Match," or as a fixed amount, like "£50 Free on First Deposit."
Most of these new depositor promotions have a minimum funding requirement of £5~£10. They will also have maximum limit. Amounts deposited between those extremes are equaled by the operator. Sometimes the promotion may offer a 200% match or more, too, so it pays to shop around for good offers.
A third type of Bingo bonus is the straightforward "Sign-Up Bonus." It is usually a fixed amount given to the new player upon joining, regardless of how much is deposited. Again, the amounts available vary widely, from £5 at the low end to £50 or more, so searching for the best option available is recommended.
Some Bingo rooms award their welcome bonuses as a lump sum, while other pay it out over a period of weeks or months dependent upon level of play. There may be certain ticket purchase minimums to be met, or a certain number of sessions that need to be played. Just as activity may be required to initiate a bonus, inactivity may stall one. There can be qualifying time periods and the bonuses expire if certain criteria is not met.
Actions a Bingo player may have to take include filling out registration information, downloading any applicable software, setting up a financial account, making an initial funds transfer, and taking part in one or more Bingo sessions. All of this should be spelled out clearly in the web site's T&C.
Apart from the bonuses for new players, most Bingo rooms also offer promotions to their regulars. These range from weekly freerolls to "reload" bonuses. The latter may be tied to a specific time of the month or day of the week. Quite often they are simply deposit matches similar to the ones offered initially. Other bonuses include BOGOF (buy one get one free) ticket purchases, ticket discounts, loyalty point programs, and special occasion promotions.
Many players wonder why the Bingo rooms are willing to provide so many bonuses. With ticket prices starting at 1p, 2p, or 5p, it is hard to understand how the business model works. But the answer is "volume."
Unlike land-based Bingo parlours, which have seating limitations and significant overheads, these virtual Bingo halls have unlimited capacity. The more players they can attract, the more they can earn at relative little incremental expense. As a result, they can afford to give a lot back to their customers. So the competition for new sign-ups is quite heated, which is all to the benefit of players.
Published on: 26/09/2010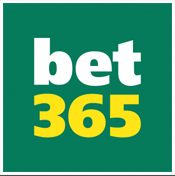 Go To bet365
#Ad