Bingo Hall of Fame

Bingo Offers

Bingo Bonus Offers
T&Cs Apply, 18+
£25

£25

£10

£20

£25

£20

£45

£15

£10

£10

£100

£50

£20

£30

£20

£150

£100

£40

£25

£50

£100
Latest Bingo Articles
Published: 19/08/2012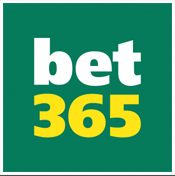 Go To bet365
#Ad
The phrase "Hall of Fame" gets used plenty when it comes to bingo. Unlike other forms of gaming such as poker or blackjack, there is no overarching authority to bestow honour on bingo champions, hall operators or major contributors to the game. In fact, the International Bingo Association formed in 2000 is not an organising body at all; it is an Atlanta-based software developer interested primarily in retailing bingo-related products.
More than a few online bingo operators have used the Hall of Fame designation to identify their top-ranking players. The Vics-Bingo Hall of Fame, for example, is a section of VicsBingo.ag dedicated to the biggest online winners the web site has come across. Players are identified by their online handles to retain anonymity, so although "WizeAzzWyo" heads the all-time Top Ten with a progressive jackpot win of $4,310.43, nobody could ever know exactly who was being feted.
Perhaps a better claimant to "Hall of Fame" rights is Bingo Mania, one of the world's oldest and most revered bingo web sites. Established in 1996, the operation started out by offering free bingo games just for fun, but gradually transitioned into a full-fledged gaming site. Today, Bingo Mania touts itself as "the home of the world's single largest online bingo/casino/lotto winners."
In the Bingo Mania Hall of Fame, only players who have won at least $10,000 or more in prizes are included. The very first Bingo Maniac to attain that level was "Slowpoke," winning $10,000 on 30 January 2003. The first player to surpass the $20K barrier was "Buttbroke," claiming a $21,225.95 jackpot on 12 August 2005. And the all-time big winner is "dekath30," whose $135,626.12 win on 11 September 2009 tops all others by almost six figures.
One nice touch at Bingo Mania is the publication of brief interviews with winners, along with their photos. Although aliases are used to protect their identities, the quotes and profile pictures help bring a bit of life to an otherwise sterile listing of pseudonyms, winnings and dates.
Even closer to creating a real monument to bingo stars is the official-sounding web site "bingohalloffame.com." Again, there is no sanctioning body other than a for-profit company—U.K.-based Bingo Entertainment Ltd. Its "Bingo Hall of Fame" features not only big tournament winners but also "Lifelong Bingo Players." Some of the honourees have their photographs posted along with descriptions of their accomplishments, some of which date back as far as 2002.
According the organisers, "The Lifelong Hall of Fame pays tribute to those players who have loved and played bingo for decades and support their bingo community through friendship, communication and support. Players … will hold their honorary places in the Hall of Fame forever." Again, only online names are presented, not real ones.
Anyone may nominate a potential candidate to the Bingo Hall of Fame. It should be noted, however, that inductees are selected only from among players on a specified group of web sites, namely Bingo Gala, Bingo Mega, Main Street Bingo, Bingo Empire, Premier Bingo, Bingo Splash, Glamour Bingo, Paramount and Imperial Bingo.
A very different twist on the Bingo Hall of Fame concept has been developed by WhichBingo.com. Instead of honouring individual players, online bingo rooms are reviewed and one is selected each month for citation in the "Featured Site Hall of Fame." The winners of this honour date back to October 2004, when Glamour Bingo was the very first site lauded.
Looking through the archives of dozens of Hall of Fame bingo sites is rather like taking a trip through the history of online bingo. Many of the featured sites are no longer active and broken links are common, but the sheer diversity is quite incredible. A visit to the Hall of Fame may also bring back fond memories to players who have enjoyed online bingo since its inception.
Published on: 19/08/2012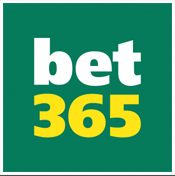 Go To bet365
#Ad