Bingo Technology

Bingo Offers

Bingo Bonus Offers
T&Cs Apply, 18+
£25

£25

£10

£20

£25

£20

£45

£15

£10

£10

£100

£50

£20

£30

£20

£150

£100

£40

£25

£50

£100
Latest Bingo Articles
Published: 19/08/2012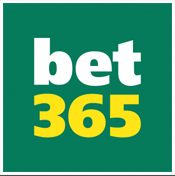 Go To bet365
#Ad
Bingo has come a long way in the past century. From the carnival days and church fund-raisers of the early 20th century to today's mobile games played on smart phones, technology has been a driving force in popularizing the game and promoting its spread.
Perhaps nowhere is the rate of change more evident than in the bingo cards used by players to record the numbers hat come up. The earliest versions were rubber-stamped cardboard sheets. These were replaced in the latter half of the 20th century by reusable "hard cards," which featured numbers printed on heavy cardboard with plastic shutters to cover each number as it was called.
Hard cards are rarely seen nowadays as the industry adopted disposable "flimsies" as the standard for cards. Also known as "throwaways," these bingo cards are printed on thin sheets of paper, typically consisting of three cards per single sheet, although they also come in formats displaying one, two, four, six or nine cards.
Colourful marking pens known as "daubers" are used to cover numbers as they are called. Regular bingo players frequently have a bag full of favourite daubers and satchels have been designed with pockets for easy access. Some players prefer to cover numbers with magnetic bingo chips, which adhere to a metal surface placed under the flimsies and can easily be removed after each game.
No doubt the biggest technological innovation in the past twenty years was the introduction of electronic daubing to the game. It started with GameTech's invention called the T.E.D. or "Ted," a handheld terminal capable of displaying four bingo cards at a time and automatically playing up to 600 cards in a single game. The early black and white version was upgraded to the TED2C, with a color screen, improved graphics and displays of up to 16 cards at once.
Even newer versions of this electronic daubing technology have been introduced in the past few years, such as the lightweight "Traveler," which can show up to 21 cards at a time and play up to 1,200 cards in one game. The handheld GameTech "Explorer" has a 10.2-inch high-resolution touch screen display and the fixed base "Vivid View" with its 18.5-inch widescreen display serves a permanent stationary console is dedicated bingo rooms.
Electronic daubing is made possible through the computerised drawing of numbers. In place of the old rotating cage filled with bingo balls, electronic random number generators are now common in most jurisdictions, although many still require mechanical draws. In such cases, randomly shuffled decks of bingo calling cards may be used or a mechanical ball blower that mixes numbered ping pong balls with blown air. The most highly automated bingo halls now use "bingo management systems" such as GameTech's AllTrack2 or Diamond POS, linking card sales and player tracking to game operations.
Another aspect of the game that has benefited from technology is the "bingo board" where the called numbers are displayed. In the 1980s, this evolved from archaic chalkboards to flashboards with backlit numbers that could be punched up on the manager's console. Now, however, there are projector and screen alternatives that take the digital signal from bingo equipment and to create interesting and fun visual presentations.
Of course, technology has also allowed an entirely new form of bingo to grow worldwide via the Internet. Virtual bingo halls now offer players access to games 24/7 and the social aspects of bingo are not ignored as "chat rooms" put "roomies" together in direct in contact via messaging. Software developers who provide the platforms for these bingo web sites include Microgaming, Tombola, Gtech G2 and GameSys, to name a few.
Another area in which the game is making great strides thanks to technology is mobile bingo. Using a smart phone, it is now possible to download mobile bingo applications and play on a bus, in a park or restaurant, at home, or anywhere there is 3G connectivity. Apps are now available for most major devices, including Android, iPhone, iPad and Blackberry.
Published on: 19/08/2012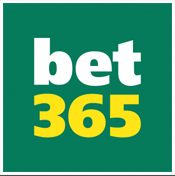 Go To bet365
#Ad