What are Bingo Chat Games

Bingo Offers

Bingo Bonus Offers
T&Cs Apply, 18+
£25

£25

£10

£20

£25

£20

£45

£15

£10

£10

£100

£50

£20

£30

£20

£150

£100

£40

£25

£50

£100
Latest Bingo Articles
Published: 26/09/2010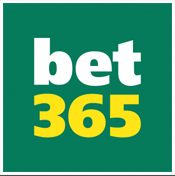 Go To bet365
#Ad
Bingo chat games are played online exclusively within the chat window of an ongoing Bingo game. The Chat Moderator (CM) announces the games, even as numbers are being called for the regular Bingo events, but because daubing (marking the cards) is conducted automatically, the players are free to give their attention to the chat and side games.
The types of games available vary widely by wed site and even by rooms within a site, but they all provide the opportunity to win a bit extra in the form of "free bonus cash" with little or no additional investment. They also promote interaction among the "roomies" and ensure that chat room participants stick around instead of coming and going.
Some Bingo sites require a minimum deposit of £5~£10 to be eligible to participate in the chat games. Others allow anyone in the chat room to play, as long as they have an active bingo ticket. Rules should be checked prior to entering the chat room, or else the CM should be consulted soon after entry to ensure that the player qualifies.
Chat games are undergoing constant innovation, so it is impossible to keep up with all of the variations that are available at any given time. However, they tend to fall into three broad categories: Trivia, Numbers, and Buddies. Within these categories, there are many subdivisions.
Trivia chat games challenge the roomies to answer general knowledge questions posed by the CM. These may be historical, cultural, language-related, political, and so on. The player who types in the correct answer first is declared the winner. The CM's rulings are final.
Some examples of trivia chat games include Famous Movie Lines, Celebrity Couples, Which Invention Came First, and Karaoke. In the latter, roomies are asked to complete song lyrics initiated by the CM or name the singer who popularized a certain hit. These games tend to move very quickly.
Numbers type chat games are more often related to the actual Bingo game itself. In the chat gamed known as "Birthday," for example, roomies provide their birthdates at the start of the session, such as 22-09-72 or 02-07-87. If the Bingo caller announces all three, the luck player types in "Birthday" and wins the prize.
Other numbers chat game include First Ball Out (predicting what ball will be called first), Winning Number (predicting the last ball called), Eggs Up (being first to identify a pre-selected number ending in zero), and Mirrors (being first to catch two mirroring numbers, such as 32 and 23 or 56 and 65). These games can last through an entire session.
The third type of chat game, Buddies, requires pairing up with someone else in the chat room. In the version called "Up-Down Buddies," no matter who wins the actual Bingo game, the two roomies listed immediately above and below her/him on the chat room players' list also win a prize.
Other buddy chat games are Birthday Buddies (rewarding any player who shares the Bingo winner's birth date), Alphabet Buddies (with prizes for any roomy whose user name starts with the same letter as the Bingo winner), and Team Bingo (dividing the chat room into two groups with the Bingo winner's side getting a bonus prize each).
In addition to these, Bingo rooms frequently introduced themed chat games. During the FIFA World Cup, for example, games with football themes were prevalent, and around Valentine's Day, there are always games related to romance.
The winnings in these chat games are often freerolls in other events or a form of Bonus Cash that cannot be redeemed, only used for ticket purchases. Again, the object is to give players a fun way to earn some extra prizes. Bingo operators know that participants who win something, even if it is just a very small something, are much more likely to return again and again for real Bingo play.
Published on: 26/09/2010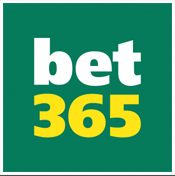 Go To bet365
#Ad