Bingo Cruises

Bingo Offers

Bingo Bonus Offers
T&Cs Apply, 18+
£25

£25

£10

£20

£25

£20

£45

£15

£10

£10

£100

£50

£20

£30

£20

£150

£100

£40

£25

£50

£100
Latest Bingo Articles
Published: 19/08/2012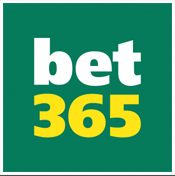 Go To bet365
#Ad
Bingo has always been a social game, and what could possibly be a more social way to enjoy it than upon an ocean cruise? In fact, the practice of playing bingo on the high seas is so overwhelmingly embraced by players that major tournaments have been conducted far from dry land for some two dozen years.
Among the many companies offering bingo as the main attraction on ocean voyages is Carnival Cruise Lines. They have been calling numbers for floating games since 1989. Their annual Bingo Bulge World Championship Cruise offers over $80,000 in cash and prizes up for grabs, with stops in such exotic ports of call as Cozumel, Belize and other Caribbean destinations. There is even a loyalty program for frequent voyagers.
Similarly, Norwegian Cruise Lines (NCL) is fast approaching the silver anniversary of their bingo cruising. Since the late 1980s, they have been providing an annual "Bingo Cruise of Epic Proportions" with high-payout, championship-level bingo plus slot, blackjack and poker tournaments. The NCL Epic Cruise, which departs Miami for Nassau, St. Thomas and St. Maarten, has recently added the famed Blue Man Group as ship-board entertainment.
Not to be outdone, Princess Cruises offers onboard bingo games aboard the vessels in its fleet that sail the waters of Europe, the Caribbean and the South Pacific. There are 90-ball bingo sessions available virtually round the clock aboard the Sun Princess and Dawn Princess as they ply the seas surrounding Australia and New Zealand. Tickets range in price from $10 to $30 and go on sale at least 60 minutes before the start of each game.
Over at Celebrity Cruises, there are "Win-a-Cruise" bingo games and daily sessions open to anyone 18 years of age or older. One of the most popular sessions is the special Snowball Jackpot Bingo Game, and each of the ships in Celebrity's fleet offers "unique combinations of the hottest slots and table games in sophisticated, Vegas-style settings." There is even an exclusive Blue Chip Club that allows VIP players to earn a range of valuable benefits.
Of course, bingo cruises are not only about playing bingo. Passengers can expect to receive a full luxury cruise ship experience, including gourmet dining, top-notch entertainment, excursions at various ports and all kinds on onboard recreation.
Aboard one of Carnival's ships, for example, a typical bingo cruise might last for eight full days with stops in Central American ports like Panama and Costa Rica. There are daily activities ranging from shopping in the vessel's mall-like two-level promenade and lounging beside any of a number of deck pools to supper club dining and shows, as well as late night parties and dancing at the ship's nightclubs.
During the day and well into the evening, bingo provides the focal point, from smaller games to tournaments and the opportunity to win massive guaranteed cash prizes. One of Carnival's cruise-ending blackout games features a cash payout of $10,000. There is also state-of-the-art bingo equipment on hand, although players are certainly welcome to bring along their favourite daubers.
Bingo cruise packages are available that include airfare to and from the ship's home port, overnight accommodations prior to departure and all transfers. During the voyage, players can expect to meet lots of like-minded people—fellow bingo enthusiasts who will share stories of their travels to exotic destinations and the thrill of winning bingo games while traveling across open waters far from the cares of home. It is a vacation long remembered and for many the adventure of a lifetime.
Published on: 19/08/2012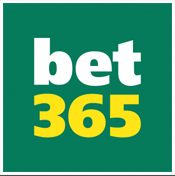 Go To bet365
#Ad