Brazilian Grand Prix Betting

Sportsbook Offers

Sportsbook Betting Offers

View Offers
T&Cs Apply, 18+
£25

£50

£25

€22

£5

£20

£25

£30

£30

£5

£25

£100

€50

£25

£25

10%

£10

£100

£100

£25

£250

£25

£20

£25

£50

€25

£25

£88
Related Sportsbook Articles
Popular Events
Today, drivers from Brazil are renowned for their Formula One success, but the South American nation might never have hosted its own Grand Prix if not for a very special one—Emerson Fittipaldi. In 1970, the São Paulo native gained international fame at the United States Grand Prix by becoming his country's first F1 race winner. His triumph sparked a craze for racing among Brazilians everywhere, and his hometown decided to fete the new hero by hosting an international race of its own.
The property where São Paulo's current F1 track is located had originally been part of a huge parcel of land bought by developers in 1938. It was intended as the site for a massive housing project. Part of the large plot, however, was unsuitable for building, so it had been turned into a bumpy eight-kilometre race track called Interlagos. In 1972, the course now surrounded on all sides by houses hosted a non-championship F1 event that was won by Argentina's Carlos Reutemann. Meanwhile, Fittipaldi went on to become that year's Formula One World Champion Driver, inciting even more demand for a true Grand Prix competition.
That dream quickly came true, when Interlagos was approved to host the second event of the next F1 Grand Prix Season. On 11 February 1973, Emerson Fittipaldi thrilled the crowd for 40 laps by beating Great Britain's Jackie Stewart to the finish line by a full 13 seconds to win the inaugural Brazilian Grand Prix. In 1974, Fittipaldi reprised his victory, taking the pole position and outracing Switzerland's Clay Regazzoni to claim the checkered flag. Then, in 1975, the cheering at Interlagos was even louder as Fittipaldi crossed the line right behind fellow São Paulo native Carlos Pace for a 1-2 Brazilian finish.
As happy as the locals were with all the success at Interlagos, visiting drivers and constructors were far less satisfied. They complained about the surface of the track, which had been rough from the beginning but was falling into disrepair, as well as inadequate barriers, deep ditches and unsafe embankments. In 1976, Pace ended up in 10th and Fittipaldi struggled in 13th as defending World Champion Niki Lauda of Austria became the first non-Brazilian to win at Interlagos. In 1977, an accident at lap 33 sent Pace out of the race and Fittipaldi could do no better than 4th place behind the winner, Carlos Reutemann of Argentina. Less than two months later, Pace died tragically at age 32, killed in a light aircraft crash.
By this time, complaints about the Interlagos course had grown louder. Apart from the poor track conditions, the surrounding neighbourhoods were deteriorating into slums, which race officials felt were detracting from the glamorous image that Formula One wanted to portray. In 1978, the Brazilian Grand Prix was scheduled for the Jacarepaguá Circuit in Rio de Janeiro, where Fittipaldi ran second to Reutemann. Although Interlagos was allowed to host again in 1979 and 1980—races won by Frenchmen Jacques Laffite and Jean-Pierre Jabouille, respectively—Fittipaldi could no longer reach the top ten and he retired at the end of the 1980 season.
The Brazilian Grand Prix needed a new beginning. Throughout the rest of the 1980s, the venue was moved to Jacarepaguá, where France's Alain Prost dominated the scene with five victories between 1982 and 1988. But during that time, a local challenger provided him with real competition, stealing the checkered flag in 1983 and 1986—a driver from Rio de Janeiro named Nelson Piquet, who would later be ranked among the greatest Formula One drivers of all time.
The third and current era of the Brazilian Grand Prix began in 1990, with the return of the race to São Paulo. A $15 million redevelopment programme converted the old Interlagos course into a first-class racing facility with a 4.3-kilometre track. It was officially renamed "Autódromo José Carlos Pace" in honour of its one-time champion. Since then, two more São Paulo natives have left their mark on the Brazilian Grand Prix, with Ayrton Senna victorious in 1991 and 1993 and Felipe Massa triumphant in 2006 and 2008.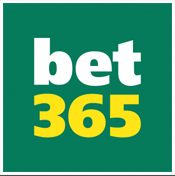 Go To bet365
#Ad