Hungarian Grand Prix Betting

Sportsbook Offers

Sportsbook Betting Offers

View Offers
T&Cs Apply, 18+
£25

£50

£25

€22

£5

£20

£25

£30

£30

£5

£25

£100

€50

£25

£25

10%

£10

£100

£100

£25

£250

£25

£20

£25

£50

€25

£25

£88
Related Sportsbook Articles
Popular Events
The very first Hungarian Grand Prix was conducted in June of 1936 along a five-kilometre track laid out in a Budapest park called Népliget. Although the Mercedes-Benz, Auto Union and Ferrari teams all supported the event and a large crowd attended, war was coming to the region and Grand Prix racing was suspended thereafter.
Nobody knew at the time that it would take fifty years for Formula One racing to resume in Hungary. Locked away from contact with the West throughout the Cold War, race fans had little contact with their favourite sport. But after years of planning and politicking, British business magnate Bernie Ecclestone achieved a breakthrough, convincing both the Fédération Internationale de l'Automobile (FIA) and the Hungarian government to stage a sanctioned Gran Prix event.
Also known as the "Magyar Nagydíj," the historic Hungarian Grand Prix of 1986 became the first Formula One race ever to take place behind the Iron Curtain. It was staged at the Hungaroring racetrack in the city of Mogyoród on 10th August as the eleventh event of the season, sandwiched between the German and Austrian editions.
A record crowd of 200,000 spectators turned out for the race. They came from everywhere within the communist countries of Eastern Europe, eager to once again see motor sports at its finest. That day, two Brazilians dueled for the checkered flag, with Nelson Piquet in a Williams-Honda overtaking Ayrton Senna in a Lotus-Renault for one of the most exciting finishes in Grand Prix history.
Located about 30 kilometres outside of Budapest, the Hungaroring has since served as the venue for all subsequent installments of the Hungarian Grand Prix. Since its construction was completed in August 1986, it has also remained one of the most controversial venues on the F1 calendar, owing to a circuit design that is suited more for spectators than for opportunities for cars to pass one another. It has been criticized as "narrow, twisty and often dusty because of under-use." Only the course in Monaco is slower.
The original track configuration featured an extremely slow first section with a hairpin. It was followed by tight, winding chicane S-curves that led onto an uphill straight and a quick left hander. The chicane was removed in 1989, but the back section still includes a series of slow-to-medium-speed turns, a mini-straight and a pair of quasi-hairpins ahead of the front straight. Aggressive driving and a good pit strategy are required to win here.
In that regard, Michael Schumacher proved himself the best of all drivers with his four victories on the course coming in 1994, 1998, 2001 and 2004. His closest competitor was Senna, who claimed three wins here prior to 1992. More recently, two Britons have been the ones to beat. Lewis Hamilton had success in 2007 and 2009, while Jenson Button scored his own pair of triumphs in 2006 and 2011.
Among constructors, McLaren lead the pack with eleven Hungarian Grand Prix championships between 1988 and 2001. They are followed by Williams with seven wins and Ferrari with five. The only other teams to have managed a Hungaroring victory are Renault with two and Honda and Benetton-Ford with one win each.
The bulk of the wagering on the Hungarian Grand Prix is staked ante post, picking the outright winner among F1 drivers and constructors. After the practice and qualifying rounds have been completed, heavy betting follows whoever holds the pole position.
For higher payouts, dual forecasts are recommended, betting on two drivers to finish first and second in the race, in either order. Also available are markets for podium finish (top three finishers), points finish (top ten finishers), first to retire, fastest official lap speed, and more. Pre-race, wagers can be made on the fastest qualifier, too.
As for the future, in 2009 it was confirmed that Hungary will continue to host a Formula One race until at least 2016. The present sponsor is Eni S.p.A., an Italian multinational oil and gas company, and the Grand Prix event remains eleventh on the F1 calendar for 2012, to be held on 29th July.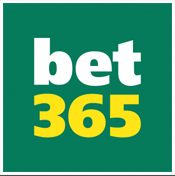 Go To bet365