Qatar F1 H2O GP Betting

Sportsbook Offers

Sportsbook Betting Offers

View Offers
T&Cs Apply, 18+
£25

£50

£25

€22

£5

£20

£25

£30

£30

£5

£25

£100

€50

£25

£25

10%

£10

£100

£100

£25

£250

£25

£20

£25

£50

€25

£25

£88
Related Sportsbook Articles
Popular Events
For those who think boat racing is all about smoothly sculling across a tranquil lake, it's time to think again. Formula 1 Powerboat racing is arguably the most spectacular watersport in the world—competitive, challenging, daring, risky, entertaining and aptly described as "driving an F1 race car at full speed over a ploughed field."
Without brakes or gears, the boats race for approximately 45 minutes at speeds of up to 240 kilometres per hour (150 mph) over a water course that covers a circuit with multiple turns. These vessels are quite capable of accelerating from zero to 160 kph in just 4 seconds—much faster than most state-of-the-art F1 cars.
Inaugurated in 1981 by the Union Internationale Motonautique (UIM) based in Monaco, the annual F1 Powerboat World Championship is a Grand Prix style competition of powerboats that adheres to rules similar to those of Formula One motor racing. It comprises some 27 drivers representing a dozen different teams, with as many as 24 boats competing in any one race. With seven sanctioned venues at present, the F1 H2O Grand Prix season runs from March through December.
The very first leg each year is the Qatar F1 H2O GP, conducted at Doha Bay under the auspices of the Qatar Marine Sports Federation (QMSF). It is the main event of ten full days of watersport activities, including a professional jet-ski competition as well as powerboat racing.
The F1 class of powerboat features a 20-foot-long dual-hull, catamaran configuration. The vessels are powered by highly tuned, transom-mounted 2.5-litre V6 outboard engines. Made of lightweight carbon fibre and kevlar, each craft weighs about 390-500 kilograms and is capable of pumping out 425 horsepower at 10,000 rpm, making for an incredible power to weight ratio.
Each team that competes has a manager, one or two pilots, several mechanics, a radio coordinator and a technical coordinator. Going into the 2011 season, the Qatar Team led by Manager Khalid Al Kuwari was the defending Champion, looking to take full advantage of the "home court" advantage for drivers Alex Carella, Jay Price and Shaun Torrente. By December, Carella and Price were ranked 1-2 in the individual standings, assuring Qatar of a repeat championship and another title heading into 2012.
The Qatar F1 H2O GP gets underway on the first Thursday of March with team registration and technical scrutineering of the boats. Practice and time trials follow on Friday and with additional practice allowed on Saturday before noon. The pole position and starting line-ups, however, are determined by a qualifying session on Friday afternoon, using state-of-the-art timing equipment to record the performance of each boat entered.
The Doha Bay circuit covers 1,450 metres with four left corners and one right, with the longest straight measuring 603 metres. The turns produce a G-force of up to 4.5 on the driver, meaning his weight is multiplied 4.5 times as he makes the tight U-turn at corner #2 at speeds of over 160 kph (100 mph). By comparison, F1 car drivers endure a G-force of about 2.5.
The Grand Prix event itself is held on Saturday afternoon, with an awards ceremony conducted immediately after the race. Wagering is heaviest on the outright winner, of course, but optional bets are also available on pole position, top two, podium finish and head-to-head match-ups between drivers, just as in motor racing. Ante-post betting on the year's World Champion Driver and Top Team are also offered by bookmakers as early as January, well ahead of the Qatar curtain-raiser.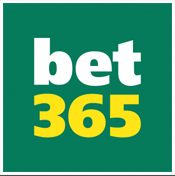 Go To bet365