British Grand Prix Betting

Sportsbook Offers

Sportsbook Betting Offers

View Offers
T&Cs Apply, 18+
£25

£50

£25

€22

£5

£20

£25

£30

£30

£5

£25

£100

€50

£25

£25

10%

£10

£100

£100

£25

£250

£25

£20

£25

£50

€25

£25

£88
Related Sportsbook Articles
Popular Events
Following World War II, Great Britain was anxious to return to normalcy, including the staging of popular events, such as motor racing. There was no doubt among Royal Automobile Club (RAC) members that a new "Home of British Motor Racing" was needed, but all of the racing facilities that existed before the war had either been destroyed or converted into military facilities. And during a time of austerity, building a new circuit was out of the question.
In 1948, the RAC organisers set about finding a suitable location for a proposed Grand Prix-style event, examining public roads as well as options as far afield as the Isle of Man and the Channel Islands. Their final selection was a decommissioned airfield behind the Northamptonshire village of Silverstone, which they obtained on lease from the Royal Air Force. The first Silverstone Circuit consisted of outer taxiways and interconnecting runways marked out with oil drums and straw bales.
On 30 September 1948, 25 international drivers began their practice laps on the makeshift course. Spectators stood behind rope barriers and officials were housed in tents. Some 100,000 people arrived on 2 October to witness the first post-war Grand Prix on English soil, won by Italian Luigi Villoresi in a Maserati 4CLT/48s just ahead of teammate Alberto Ascari. The following year, the course was modified to its current configuration, measuring exactly three miles, and the first official "British Grand Prix" was held on 14 May 19, this time won by Switzerland's Baron Emmanuel "Toulo" de Graffenried.
In 1950, nations on the continent agreed to stage a European Grand Prix beginning in Great Britain. Thus it came about that the British Grand Prix became the inaugural leg of the first Formula One World Championship, featuring a seven-race season. Silverstone hosted the event on 13 May 1950 with King George VI and Queen Elizabeth in attendance, the first and only time a reigning monarch has attended a motor race in Britain. The race was swept by the Italians of Team Alfa Romeo, with Giuseppe Farina finishing first, Luigi Fagioli second and Reg Parnell third.
Since then, the British Grand Prix has been held on 64 occasions. In 1955, the Aintree Circuit outside Liverpool was added as an official venue and the race alternated between there and Silverstone each year through 1961. Aintree hosted its last British Grand Prix in 1962, and from 1963 till 1987, the race was conducted in odd-numbered years at Silverstone and in even-numbered years at the Brands Hatch Circuit in Kent.
During that era, the famed British racer Jim Clark won on a record five occasions, including four in a row 1962~1965 plus 1967. Other local winners in those days included the great Stirling Moss (1955, 1957), Peter Collins (1958), Jackie Stewart (1968), James Hunt (1977) and James Watson (1981). In 1986, Britain's Nigel Mansell was the last to win at Brands Hatch, and in 1987 he was the first to win in the current era of British Grand Prix racing exclusively at Silverstone.
Since 1971, the British Racing Drivers' Club (BRDC) has owned the entire 720-acre plot upon which the Silverstone Circuit sits. They have been responsible for redeveloping the track, building new pits and erecting a chicane at Woodcote for close finishes and great overtaking opportunities. In 1992, a new complex of corners was created between Farm and Woodcote, and in recent years numerous upgrades have been made to the track's facilities, including a racing school.
Mansell went on to two more wins in 1991-92. Hampstead native Damon Hill would add his name to the list of winning British Grand Prix drivers in 1994, followed by Johnny Herbert of Brentwood, Essex in 1995. Since then, local hero David Coulthard has won twice (1999-2000) and the most recent British winner was Lewis Hamilton in 2008. Among the most successful non-British winners of the British Grand Prix are France's Alain Prost with five victories between 1983 and 1993 and a trio of three-time winners: Australia's Jack Brabham (1959, 1960 and 1966), Austria's Niki Lauda (1976, 1982 and 1984) and Germany's Michael Schumacher (1998, 2002 and 2004).
The latest major change to the circuit's Formula One layout came in 2010, designed to further improve the venue for spectators and provide an even greater driver challenge. The course now measures exactly 5.891 kilometres and the race covers 52 laps for a total distance of 306.198 kilometres. In 2013, a new lap speed record of 1:33.401 was set by Australia's Mark Webber, who was the British Grand Prix winner in 2010 and 2012.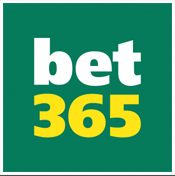 Go To bet365
#Ad