Getting Started with Online Bingo

Bingo Offers

Bingo Bonus Offers
T&Cs Apply, 18+
£25

£25

£10

£20

£25

£20

£45

£15

£10

£10

£100

£50

£20

£30

£20

£150

£100

£40

£25

£50

£100
Latest Bingo Articles
Published: 06/09/2010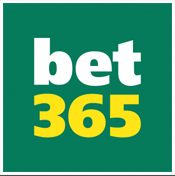 Go To bet365
#Ad
Bingo currently ranks among the Internet's most rapidly growing money games. According to a recent survey, no fewer than 378 different Bingo web sites are up and running, fully 344 of them operating in English. The majority of them also offer ticket buy-ins and prizes denominated in British pounds, so players will feel very much at home.
Behind this trend are a number of factors, not the least of which is the low cost of playing. Cards can cost as little as a penny, and many sites offer free bets daily. Other reasons for online bingo's growth are super-high progressive payouts, intriguing new graphics, and lots of free offers. There is also the opportunity to meet and chat with other Bingo enthusiasts from around world.
If many of the web sites appear to be rather similar, it is due to the dominance of one software developer: Canadian-based Parlay Entertainment Inc. As the holder of numerous Internet bingo patents and the world's leading licensor of bingo solutions, Parlay claim about a 30 percent share of the worldwide market. Both 75-ball and 90-ball versions of its multi-player, multi-platform technology are available, complemented by lottery and casino applications offered as side games.
Bingo tickets can be bought well in advance of scheduled games, typically for 2p, 5p, or 10p per card. It pays to look for daily specials, too, such as Buy-One-Get-One-Free games or discounts offered on the purchase of multiple cards. Some of the largest Bingo sites have games starting every six seconds, so it is possible to sign up and start playing right away.
The first step is to establish an account. This is as easy as creating a user name and password to associate with your e-mail account. Once registered, you are free to roam the web site and explore the themed bingo rooms, lounges, and other member sections. If free bets are available, you can even join in a game or two for practice.
After you get your bearings, you will want to play for real money, which requires depositing some funds into your account. Many deposit options are available, from credit and debit cards to bank transfers and special electronic payment services, such as NETeller, Click2Pay, eWalletXpress, and others. It is at this stage you will supply your name and contact information to verify your financial transfer method. Minimum deposit amounts can be as low as £5.
In most cases, the Bingo site will provide a special "Welcome Bonus," offering to match your initial deposit with an equal about of "free play" credits. You can easily double or triple your bankroll by taking advantage of this promotion, but be sure to read the terms and conditions carefully. The "free cash" may be subject to certain restrictions, such as a required amount of play before any winnings can be withdrawn.
Both 80-ball and 90-ball games, modeled after Bingo halls in the U.K., are available almost universally. Many sites also offer American-style 75-ball Bingo. You will find a variety of games with themes and many with guaranteed jackpots. For added convenience, the games come with auto-daubing and instant re-buys, as well as astonishingly realistic audiovisual effects.
The amount you can win is a function of how much you bet and how often you play. Cash prizes of up to £2,500 can be won for just 5p. Some online Bingo parlors now have £1 million coveralls as frequently as thrice a week. There are also scratch games you can try for a few pence, casino-like slots, and quizzes to test your knowledge and keep you alert—all with cash rewards for winners. And if you aren't sure how your luck will be running, several Bingo sites provide free horoscope readings for free.
As you play, be sure to interact with other players by using the Chat function. Bingo chat rooms have moderators whose job it is to keep the conversation flowing and make sure you enjoy the social game while waiting to call out "House!" It is not uncommon to see 50~200 players chatting at any given time. Some rooms have "emoticons" you can use to express excitement, frustration, curiosity, laughter, and more. Bulletin boards and blogs are also available to help the online Bingo community keep in touch.
All in all, online Bingo is a fun way to spend time as you seek potential profits. Look for a site that offers excellent promotions and bonuses, has lots of members and Bingo rooms, and displays "leader boards" or "winners' lists" to indicate what kind of winnings you might expect. If there is a loyalty program, be sure to sign up for it so that you get credit each time you play. It will lead to even more rewards as you become a "regular" on the site.
Published on: 06/09/2010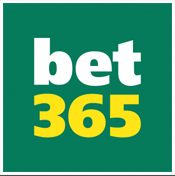 Go To bet365
#Ad