Betting in Bolivia

Sportsbook Offers

Sportsbook Betting Offers

View Offers
T&Cs Apply, 18+
£25

£50

£25

€22

£5

£20

£25

£30

£30

£5

£25

£100

€50

£25

£25

10%

£10

£100

£100

£25

£250

£25

£20

£25

£50

€25

£25

£88
Latest Sportsbook Articles
Popular Events
Located between Peru to the east and Brazil to the west, Bolivia is a landlocked South American nation that gained its independence from Spain in 1825. For more than a century, gambling was legal throughout the county, but revolutions and military coups in the 1930s led to the nationalisation of many companies and assets as the state turned into a socialist republic. All forms of gambling were officially banned in 1938.
It was not until 2002 that the prohibition was suspended on the heels of market reforms that began in 1993 under the government of President Gonzalo Sánchez de Lozada. The decision to reinstate gambling activities was met by joy and celebration among the populace and followed by the rapid development of land-based casinos throughout the country.
Lacking any form of regulation, unscrupulous casino operators began taking advantage of a market long starved for wagering opportunities. The trend was slowed briefly when the country's left-leaning administration seized corporate property in 2006. Many believed that would be the end of the casino craze. But oddly enough, it was reignited by an incident overseas—the crackdown on gambling in Russia that took place in 2009.
Seeing that Bolivian gambling laws were very lax, investors from Moscow began pumping fresh capital into the country's casino industry. As one Bolivian official explained it, Bolivia was "a gambling company's paradise." In 2010, gaming operations in Bolivia nearly doubled to more than 80 casinos and some 10,000 gambling machines, with virtually all of the new enterprises backed by Russians.
Ritzio International, a company based in Moscow, quickly became one of the largest gambling site holders in the country. They established fifteen Bingo Bahiti clubs in cities across the nation. Among the noteworthy non-Russian casinos in Bolivia are the Hotel Portales in Cochabamba, the Plaza Hotel in La Paz and Los Tajibos Hotel & Coliseum Casino in Santa Cruz. All of these are open to visitors and locals alike, as long as they have reached the age of 18 or above.
Mindful of the problems that could be caused by foreign control of the gambling industry as well as unfettered growth, the government of President Evo Morales introduced new legislation, Gambling Bill 971, which would increase taxes on all casinos by 30 percent and taxes on patrons' winnings by 15 percent. It became law in March 2011.
Under the new regulations, a new Gaming Control Authority was established—the Autoridad de Fiscalización y Control Social del Juego (AJ). This body is responsible for all lotteries and games of chance within Bolivia, and it reports directly to the Ministry of Finance. All technical issues related to gambling, including Bolivian Internet casinos, come under AJ's mandate.
Observers agree that the steep tax increase will cause a large number of casinos, sports books and poker rooms to close. Job losses could be on the order of 3,500. There is also the possibility that underground casinos operated by organized crime will begin to emerge as a reaction.
In the meantime, the Bolivian National Lottery continues to offer Numbers Lotto games, standard Lotto games and Passive Lotto, with roughly half of the profits going into social programs for the Bolivian people. Bolivia is only one of seven South American nations with a government-operated lottery, and it is advised by Adorno & Wyller of London, who also consult with state lottery regulators in Argentina, Paraguay and Peru.
Although there are no official Bolivian sports books or casinos on the Internet, the government does not prevent online gamblers in the country from wagering at online casinos and other gambling sites based abroad. There are currently 465 foreign online sportsbooks that accept play from Bolivia, including 92 that offer Spanish language services.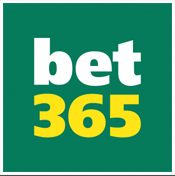 Go To bet365
#Ad