Betting in Costa Rica

Sportsbook Offers

Sportsbook Betting Offers

View Offers
T&Cs Apply, 18+
£25

£50

£25

€22

£5

£20

£25

£30

£30

£5

£25

£100

€50

£25

£25

10%

£10

£100

£100

£25

£250

£25

£20

£25

£50

€25

£25

£88
Latest Sportsbook Articles
Popular Events
Among all Central American countries, Costa Rica has long been the most accommodating when it comes to various forms of betting. It was colonised by the Spaniards in the 16th century, shortly after Christopher Columbus first visited its eastern coast in 1502. Independence was declared in the mid-19th century, leading to democratic elections and true statehood in 1889.
Costa Rica has managed to avoid much of the civil unrest that has plagued its neighbors, and there has been no military presence in its government since 1949. This relatively peaceful existence has allowed all forms of gambling to flourish. What's more, until only recently the nation's officials have shown little interest in regulating the industry.
About the only type of gambling in which the Costa Rican government has taken a direct hand is the national lottery. It is the country's most popular betting activity, with big prize drawings conducted several times a week. Tickets may be purchased at thousands of retail outlets or directly from street vendors, either individually or as entire sheets. The annual Christmas Lottery is the key event of the year. Scratchcards for instant-win games are also available.
With a general lack of restraints and no licensing procedures or gaming taxes to contend with, small casinos have proliferated throughout the country, including even the most remote areas. Some are tucked away and operating under thatched roofs. Many bars and restaurants have installed their own slot machines, too, mainly for the entertainment of local clientele.
Although taxi drivers know the way to these unregulated gaming facilities, visitors to Costa Rica are well advised to limit their betting outlays to the 30-odd major gaming houses in the country. Roughly half of them are clustered around the capital, San Jose. Many are located within "safe" international hotels or resorts, such as the Radisson Hotel & Casino Europa, the Flamingo Marina Resort - North Pacific, or the Crowne Plaza Corobici - Central Valley.
Typical of San Jose casinos is the Fiesta Casino Hotel El Presidente. Its 5,000-square-foot gaming area is open 24 hours a day, featuring 218 gaming machines and five table games. The casino staff delivers complimentary drinks and hors d'oeuvres to players, and hourly raffles are conducted. Players must be at least 18 years old to gamble in casinos.
Although betting on dogs and horses is legal in Costa Rica, her citizens have not taken much interest in pari-mutuel wagering. As a result, the country's last race track closed down in 1995. Wagering is still possible, albeit on races simulcast from other countries, especially racecourses located in the United States.
On the other hand, Costa Rica has become a virtual hub for the world's sports betting industry. One estimate indicates that as many as 300 sportsbooks operate there, including betting shops that range in size from small credit shops to truly large-scale operations, altogether employing some 10,000 people. Bookmakers have been attracted since the 1990s by the country's strong technological infrastructure, educated workforce and stable government.
Without regulations, monitoring and testing, most online operations in Costa Rica are self-regulated. Virtually anyone who pays for a "data processing" license can open an Internet casino or sportsbook.
Obviously, the wide-open nature of online gaming in Costa Rica has led to some problems, as a number of operators have been accused of cheating. This has given Costa Rica a bad reputation among legal gambling jurisdictions, even though such major companies as Bodog and BetUS.com are based there.
In 2010, the election of Laura Chinchilla as Costa Rica's President may have signaled a possible change. She has vowed to work with the Finance Ministry to establish a Gaming Control Board for online gaming, aiming at a tax of 0.5 % on gross income to fund its operations. Reporting to the Minister of Interior and Police, the Board would be responsible for issuing six-year gaming licenses at a suggested annual fee of USD $50,000. Legislation is still pending.
Currently, between 200 and 400 online gaming web sites are domiciled in Costa Rica. Another 460 sports betting sites accept players who have an address there.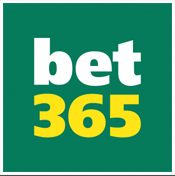 Go To bet365
#Ad