Betting in Panama

Sportsbook Offers

Sportsbook Betting Offers

View Offers
T&Cs Apply, 18+
£25

£50

£25

€22

£5

£20

£25

£30

£30

£5

£25

£100

€50

£25

£25

10%

£10

£100

£100

£25

£250

£25

£20

£25

£50

€25

£25

£88
Latest Sportsbook Articles
Popular Events
Located in Central America, the Republic of Panama occupies an isthmus between Costa Rica and Colombia. It is best known for its famous 83-kilometre-long canal built in 1914 that allows ships to pass back and forth between the Pacific and Atlantic oceans. The country's official language is Spanish and the local currency is the U.S. Dollar.
For nearly three centuries, from 1538 to 1821, Panama was part of the Spanish empire. Thereafter, it became part of Colombia. Then, with U.S. assistance, the country officially proclaimed its independence in 1903 and operated as a "constitutional democracy dominated by a commercially oriented oligarchy" until 1968. That's when, a military coup placed the country under martial law and General Manuel Noriega rose to power.
Under a reign of corruption that involved drug cartels, bribery and the suspension of constitutional rights, no legalised gambling could possibly exist. Whatever betting activities took place in Panama during that dark era were underground and largely criminal in nature.
It was not until 1989 that Noriega was deposed as the result of an invasion by U.S. troops under the banner of "protecting the canal." The process of rebuilding Panamanian democracy has continued since then through four peaceful transfers of power to opposing political factions and culminating in the election of local businessman Ricardo Alberto Martinelli Berrocal as President in 2009.
The past two decades have seen the gradual legalisation of various types of gambling in Panama as well. The national lottery, which was first introduced in the 19th century, was reinstated in the 1990s to support local charities and hospitals. Today, lottery venders and their little wooden stands are ever-present on the streets of Panama City, offering tickets for drawings on Wednesdays and Sundays under the auspices of the Loteria Nacional de Beneficiencia.
Horse racing also resumed at the Hipódromo Presidente Remón, originally established in 1956. Today, the facility in Juan Diaz features thoroughbred racing and pari-mutuel betting on Thursdays, Saturdays and Sundays. It also has its own gaming space with 257 slot machines and 29 table games open 24/7.
Even more in evidence since the restoration of democracy have been the country's casinos—three dozen of them in total. Most are clustered near the canal and many are housed in major resort hotels, like the Veneto Wyndam Grand and Trump Ocean Club International. The Codere Group of Spain operates a dozen gaming halls, including six under the Fiesta brand. All together, 14 Panamanian cities now claim at least one casino, from Chiriquí in the far west to Colon facing the Caribbean Sea.
Poker rooms and bingo halls have made their appearance more recently, and a well-organised sports betting industry has developed, too. All of these are owned and operated by private interests, such as the Codere Group, which controls 81 betting shops, making it the largest bookmaking franchise in the country.
Casinos and sports betting operations are licensed by and report to the government's gaming commission known as the Junto de Control de Juegos. Indeed, this body regulates and oversees all gambling establishments in Panama, including those based on the Internet, which was legalised under the Online Gaming Act of 2002. Special authority has been given to International Cybergaming Corporation to issue online licenses to third parties.
By creating a formal system of registering and regulating virtual casinos and sportsbooks, Panama quickly became a leader in attracting high-tech dot-coms looking to offer online international wagering to the world. To date, no fewer than 24 gaming web sites have established their headquarters in Panama. They include Las Vegas USA, BetOnline Sports, Legends Sports and Bingo Australia, to name just a few.
With no tax and free use of the U.S. dollar as legal tender, Panama is seen by many as the ideal country from which to run an online gambling operation. A few special stipulations do apply, however, such as licensed operators may not allow citizens of Panama to engage in online gambling activities and betting markets on amateur sports events played in Panama cannot be offered.
Ironically, those rules have caused local residents to seek out offshore web sites for their wagering activities. At least 455 online sportsbooks are happy to oblige, including Party Bets, BetFred, William Hill, Paddy Power and 86 others that provide support in Spanish as well as English.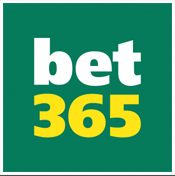 Go To bet365
#Ad