Betting in Colombia

Sportsbook Offers

Sportsbook Betting Offers

View Offers
T&Cs Apply, 18+
£25

£50

£25

€22

£5

£20

£25

£30

£30

£5

£25

£100

€50

£25

£25

10%

£10

£100

£100

£25

£250

£25

£20

£25

£50

€25

£25

£88
Latest Sportsbook Articles
Popular Events
Located in the northwestern portion of South America, Colombia is neighboured by Brazil, Ecuador, Panama, Peru and Venezuela. The country was a Spanish colony from 1525 until Venezuelan military and political leader Simón Bolívar assisted in a revolt that led to the establishment of the Republic of New Granada in 1830. By 1889, the nation was officially renamed the Republic of Colombia.
Although gambling was certainly present throughout Colombia even during its colonial ear, it was not until World War II that a move was made by the government to formally allow activities related to various forms of betting. Reform began with permission granted for casino gambling in 1943, the legality of which was later upheld and reinforced by presidential decrees in 1977 and 1978.
Thus, the problems faced by Colombia's casino industry have never been legislative or regulatory. Rather, the growth of casino gaming has been slowed by an inability to attract a strong base of foreign tourists, owing to the country's negative reputation for drugs and violence. Many outsiders are still wary of visiting Colombia, especially in view of well publicised kidnappings of wealthy foreigners over the years.
In spite of the weakness of the tourist segment, there are now 35 major casinos in Colombia, including 15 in the Distrito Capital de Bogotá. Another eight exist in Medellin, the nation's second largest city, which is located to the northwest in the state of Antioquia, with others in Barranquilla, Bucaramanga, Cali, Cartagena, Cucuta, Palmira, San Andres and Santiago de Cali.
Typical of these venues is the Casino Rio in Medellin, with 300 gaming machines and 33 table and poker games. It is open 24 hours a day, serving both visitors and local residents alike. The legal age for drinking and gambling in Colombia is 18 years old.
The country also features one horse track racino. It is the Casino El Castillo - Carrera 9 located in Palmira, Valle del Cauca. In addition to Thoroughbred racing, the racino also offers 35 gaming machines for the enjoyment of its customers. Operating hours are from 9am to 11pm on Monday through Saturday and 10am to 8pm on Sundays.
It is interesting to note that Columbia is quite strict in the enforcement of existing gambling laws. For example, slot machines manufactured prior to 1952 may be used for exhibition purposes only. The construction and use of gaming tables are closely monitored, too, with fines or imprisonment for operating tables that do not conform to specifications.
Poker is legal in Colombia, but Three Card Monte isn't. Anyone caught engaging in this con-game could face up to a $1,000 fine or 180 days in jail. Along with sportsbooks, poker rooms have been slow to gain a following throughout the country.
Much more popular is cock fighting, which enjoys strong interest in urban and rural areas alike. Bingo and lotteries are both permitted and have enjoyed some success in Colombia. Pool rooms also abound and offer the opportunity for wagering.
When it comes to online betting, the Colombian government has not yet formalised any policies or regulations, so locally based Internet casinos and sportsbooks cannot be licensed. On the other hand, Bogota hosts an online gambling expo called FADJA (Feria Andina de Juegos de Azar) each year. This major event draws industry people from Latin American countries in particular, a sign that Colombia may be poised to introduce legal Internet gambling sometime soon.
Meanwhile, there are no laws to dissuade Colombians from wagering at virtual casinos and bookmakers registered abroad. No ban has been initiated and online gambling is available to all Colombia-based players. Currently, some 462 offshore sportsbooks accept Colombian customers, including 92 with web sites available in Spanish.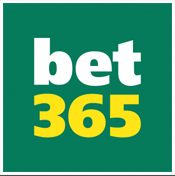 Go To bet365
#Ad