Betting in Chile

Sportsbook Offers

Sportsbook Betting Offers

View Offers
T&Cs Apply, 18+
£25

£50

£25

€22

£5

£20

£25

£30

£30

£5

£25

£100

€50

£25

£25

10%

£10

£100

£100

£25

£250

£25

£20

£25

£50

€25

£25

£88
Latest Sportsbook Articles
Popular Events
When Napoleon deposed the King of Spain in 1810, it paved the way for Chile to became an independent nation—an event that finally came about in 1818. Despite numerous changes in government, the independence of Chile has never been disrupted during the years since then.
Perhaps one of the lowest epochs in the past two centuries was 17 years under the military dictatorship of General Auguste Pinochet. He ruled the country with a reign of terror from 1973 to 1990, murdering at least 3,197 of his opponents and arresting and torturing thousands more. Fearful for their lives, tens of thousands of Chileans fled the country.
In this cruel environment, laws were enacted that strictly prohibited Chilean nationals from participation in any and all gambling activities. Despite more liberal leadership in the years that followed Pinochet's regime, some aspects of those laws have survived till this day. In fact, according to Constitutional revisions dating back to 1980, any game offering cash or prizes is still forbidden in the absence of regulation by the Chilean government.
The first true step toward liberalization of gambling was the institution of a national lottery. Computerization was introduced in 2004. Now there are two lotteries authorised in Chile: the Loteria de Concepcion and the Polla Chilena de Beneficencia S.A.
It was not until 2005, however, that a law was enacted to "establish the general basis for the authorization, operation and auditing of game casinos." The immediate response to the new law was a boom in casino licensing and building, so that today some 31 gaming venues dot the country, one each in 23 cities plus two resort casinos in Pucon.
Partly because horseracing was the only form of gambling permitted prior to 1990, its familiarity has sparked a resurgence and made it exceedingly popular. There are now professional tracks in Antofagasta and Talcahuano Concepción as well as three racecourses clustered around Santiago. Pari-mutuel betting is offered at each of these facilities as well as at one dog racing track.
In 2008, the lottery operator Polla Chilena applied for permission to offer sports betting. Upon government approval, a modern sportsbook system was set up, including fixed-odds betting available at more than 2,000 terminals across the country. The success of these betting stations spurred the company to begin offering some of its services via the Internet, and today Polla Chilena is the only online sportsbook operators in the nation.
Eager for competitive betting opportunities, the country's citizens have turned in droves toward gambling at online casinos licensed and operated outside the country. Oddly enough, the Chilean government has made no moves to regulate the online gambling industry beyond this single incidence of licensing.
Rather than react with a ban on such activities as many countries in Europe have, the Chilean authorities admitted they were resigned to the persistence of foreign-provided online gaming. They stated that "law enforcement is basically impossible if the online casino is legally registered in another country and/or if the casino server is not physically located in Chile."
In effect, this has made Chile into one of the most permissive nations in the world regarding online gambling. Some 476 sports betting web sites currently accept play from residents of Chile, including 99 that offer support in the Spanish language. Among the latter are Bet365, Paddy Power, Ladbrokes, William Hill, Unibet and many other major European bookmakers.
Another indication of Chile's shift toward even greater openness toward gambling is reflected in a new law related to cruise ships. Until recently, international cruise liners were required to close down onboard casinos while in Chilean territorial waters, causing Antarctica-bound vessels to avoid Chile entirely. The new law waives this requirement in the hopes that it will bring more tourists to Chilean ports.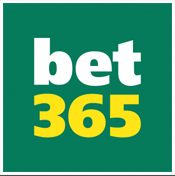 Go To bet365
#Ad