Betting in Brazil

Sportsbook Offers

Sportsbook Betting Offers

View Offers
T&Cs Apply, 18+
£25

£50

£25

€22

£5

£20

£25

£30

£30

£5

£25

£100

€50

£25

£25

10%

£10

£100

£100

£25

£250

£25

£20

£25

£50

€25

£25

£88
Latest Sportsbook Articles
Popular Events
As the fifth largest country in the world, Brazil shares its borders with ten other South American countries—Argentina, Bolivia, Colombia, French Guiana, Guyana, Paraguay, Peru, Suriname, Uruguay and Venezuela. The country is divided into 26 states and one federal district, with the southeast region, where Sao Paulo and Rio de Janeiro are located, being the richest and most heavily populated.
Until 1946, most forms of gambling were permitted in Brazil. But then President Eurico Gaspar Dutra came to power and banned all traditional casinos and their games as well as sportsbooks. Under the prohibition, only lotteries and horse race betting were allowed and all other activities were curtailed.
Since then, the ban has remained in place. In fact, in the 1960s there was a concerted government effort to crack down on illegal casinos, which were blamed for the spread of organized crime. Over the years, bingo was eventually added to the list of permitted forms of gambling and it spread widely as the populace embraced the opportunity to wager legally once again.
In the 1990s, video gambling machines made an appearance, thanks to a legal loophole that allowed bingo games to foster amateur sports. Today such games can be found in buildings that resemble casinos without table games. According to one report, Brazil was home to more than 100,000 video gambling machines in some 1,100 bingo houses as the new millennium got under way.
In 2004, a scandal temporarily caused bingo to be banned countrywide, when a government official was caught on tape demanding bribes from a bingo industry insider. From February through October, all bingo operations were shut down. Thereafter, the game was declared legal once again, and so it remains to this day for adults aged 18 years or over.
Of all gambling activities, horseracing has the oldest history in Brazil. The Jockey Clube de São Paulo was established in 1875 under the name Club Racing Paulistano. Today the Club is home to about 1,400 Thoroughbreds and has fixtures on Mondays, Saturdays and Sundays, with the weekend programs usually consisting of 10 races each.
The Club's Hipodromo de Cidade Jardim (aka Garden City) features four courses, including a 2,119-metre grass track and a closed loop sand track measuring 1,993 meters. The biggest race attraction of the year is the annual Grande Premio São Paulo, consisting four Group One events—the Sao Paulo Jockey Club's so-called "Quadruple Crown" for three-year-old colts on turf.
Wagers may be made to Win or place, with the minimum stake set at $2. Other beets accepted include Exacta, Trifecta, Quadrifecta and Accumulators. The "6 Fast" is a variation of Pick 6 and the Betting 5 allows selection of winners for the last five races on the schedule.
Other major race courses are located around the country, too. They include the Hipodromo do Cristal at Port Alegre, the Gavea Hippodrome in Rio de Janeiro and the Hipodromo do Taruma in the state of Paraná.
Among other gambling activities, the only other legal form of betting in Brazil is the lottery. A number of state-operated lotteries exist, some based on numerical draws and others linked to football results. A portion of the revenues from these lotteries goes towards charitable programs. This has not, however stopped illegal lotteries from competing, especially among the poorest citizens who frequently bet on a drawing called Jogo do Bicho, the "Animal Game."
The Brazilian government does not support Internet gambling, so no dot-BR casinos or sportsbooks exist. It is not illegal, however, for Brazilians to wager online nor does the state persecute players who frequent gambling sites registered abroad. To date, some 462 offshore sportsbooks welcome Brazilian customers, with 30 of them offering versions of their web sites in the Portuguese language.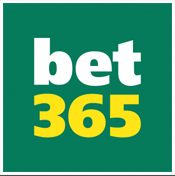 Go To bet365
#Ad