Betting in China

Sportsbook Offers

Sportsbook Betting Offers

View Offers
T&Cs Apply, 18+
£25

£50

£25

€22

£5

£20

£25

£30

£30

£5

£25

£100

€50

£25

£25

10%

£10

£100

£100

£25

£250

£25

£20

£25

£50

€25

£25

£88
Latest Sportsbook Articles
Popular Events
Many forms of gambling enjoyed in the world today were influenced in one way or another by China. For example, a lottery-type game now known as "Keno" helped finance construction of China's Great Wall. During the 10th century, the Chinese invented Dominoes. And Chinese chess and Wei-Qi (I-Go) are two board games that remain popular even now.
Of even greater significance, the papermaking techniques of the Eastern Han Dynasty (25-220 C.E.) allowed playing cards to be created. Cards soon replaced colored stones and painted tiles used in traditional games all the way to Europe and beyond, although a number of ancient Chinese games are still enjoyed today—especially Fan Tan, Mahjongg, Sic Bo and the original version of Pai Gow.
It should also be noted that Chinese papermaking led to the production of the single most important item used in virtually all forms of gambling—paper money.
Despite this long history of close connections to games of chance, almost all types of gambling were banned in the People's Republic of China (PRC), beginning in 1949. Operators and promoters of illegal casinos, gambling dens and bookmaking shops may be punished by fines and imprisonment, and so may their customers.
The only major exceptions made to this blanket prohibition were two government-controlled lotteries: the Welfare Lottery and the Sports Lottery. The former is conducted by the China Welfare Lottery Issuance Center (CWLC) under regulation by the Ministry of Civil Affairs. Authorised by the State Council, the CWLC began issuing lottery tickets in 1987.
The Sports Lottery is a bit newer, established in 1994. It is operated by the China Sports Lottery Administration Center (CSAC) under regulation by the General Administration of Sports and with the authorisation of the State Council.
By 2007, China's lottery market had expanded past the RMB100 billion mark. With an annual growth rate of 25%, the lotteries generated RMB69.4 billion in profits in 2010, three-quarters of which were used for building new community sports centers and funding social welfare programs.
Illegal gambling operations are widespread, despite government attempts to clean up the country. Games such as Mahjongg remain very popular, as do horse races. One study has estimated that the revenues generated by illegal gambling in mainland PRC may surpass the combined revenues from both legal lotteries by a factor of 10-20 times.
Some thought has been given to lifting the prohibition on pari-mutuel wagering throughout the nation. For the time being, however, the only sanctioned racecourses where betting is allowed are Happy Valley and Sha Tin, both operated by the Hong Kong Jockey Club.
Indeed, Hong Kong and Macau, two former European colonies, are governed as Special Administrative Regions. Although they are part of the PRC, they are both visa-restricted area that require passports for entry, and different laws and forms of government apply.
This "One Country, Two Systems" form of rule has allowed Macau to continue to offer casino-style gambling as it did when Portuguese laws were in force. In fact, it has created a climate ripe for investment by foreign casino conglomerates, rapidly moving the tiny region past Las Vegas as the most active gambling city in the world.
As for online betting, the Chinese government does not grant licenses to operate gambling web sites within China's borders. Players are supposedly forbidden from playing at overseas gaming sites, too, but government attempts to filter them out of the Internet have been largely unsuccessful.
Today, there are no fewer than 449 sports betting web sites that will accept play from residents of China. Among them, 33 have developed Chinese-language versions of their bookmaking operations, including Bet365, William Hill, Expekt Sportsbook, Stan James and Bodog88, among others.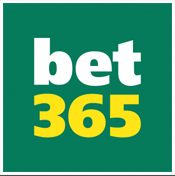 Go To bet365
#Ad