Betting in India

Sportsbook Offers

Sportsbook Betting Offers

View Offers
T&Cs Apply, 18+
£25

£50

£25

€22

£5

£20

£25

£30

£30

£5

£25

£100

€50

£25

£25

10%

£10

£100

£100

£25

£250

£25

£20

£25

£50

€25

£25

£88
Latest Sportsbook Articles
Popular Events
Gambling is heavily restricted in India. The only two states that allow casino gambling are Goa and Sikkim. Anyone who wants to play table games or slots legally has limited options, including one land-based casino in Sikkim and seven in Goa, along with five floating cruise-ship casinos on the Mandovi River. It has been estimated that some 1.35 trillion Rupees (about US$30 billion) is spent annually on casino-type gambling in India.
There is, however, a legal alternative to casino gambling: betting on horse racing. Racecourses are well established in Bangalore, Delhi, Hyderabad, Kolkata, Mumbai, Mysore and Pune. Both pari-mutuel Tote betting and independent bookmakers can be found operating trackside.
Off-course and inter-track betting centers with live race coverage have been set up to accept bets over the counter, too. Legal wagering on the Tote is estimated to bring in about 2 billion Rupees (US$45 million) each year, plus an equivalent amount staked with licensed bookmakers, providing a key source of tax revenue to local governments.
On the other hand, telephone betting, smart card wagering and Internet betting are not permitted. The only gaming allowed online within the country other than cash-prize rummy is Playwin Lotto, which operates the state-sponsored lotteries of Sikkim.
In fact, the state of Sikkim stands alone in India in offering any form of legal online gambling licenses, including those for sports betting. However, as of late 2011, none had yet been issued, neither for horse racing nor cricket, India's most popular team sport. Not surprisingly, illegal bookmaking activities have proliferated.
According to a recent report in England's Guardian newspaper, officials at India's Sports Ministry say Indian police are fighting a losing battle with illegal bookmakers within the country and current laws are inadequate to regulate gambling activities. The government is therefore examining whether "legalized betting can exist in India" without the current stigma.
Fortunately for residents of India who like to wager on sports, there are currently no laws prohibiting individuals from betting online with offshore bookmakers. That means they are free to open accounts ad place bets with a wide variety of European, Caribbean and other Internet race and sports books—some 339 English-language web site, according to data compiled by CasinoCity as of October 2011.
Among the many venues accepting bets from India are Bet365 and Canbet, both of which accept deposits and make payouts in Indian Rupees. Other online bookmakers, such as Ladbrokes and William Hill, welcome major credit and debit cards, as well as eWallets, which can similarly be funded in local currency. They allow online betting accounts to be established from addresses in any state in India.
According to one eWallet provider, NETeller, there are 1,565 web sites for casino games, bingo, poker, sports and race wagering that are happy to have business from India. Moneybookers lists some 1,475 such sites, while Visa claims 1,898 and MasterCard reportedly has 1,813.
Another option for Indian residents to wager online, especially for cricket, is the Sports Betting Exchange known as Betfair. It allows bettors to lay odds on a side as well as back them. In effect, anyone can become their own bookmaker, offering prices to others who frequent the exchange, rather like a stock market for bets. Betfair also has a programme that offers rebates of £10 to £1,000 whether new customers win or lose.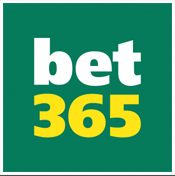 Go To bet365
#Ad