Betting in South Korea

Sportsbook Offers

Sportsbook Betting Offers

View Offers
T&Cs Apply, 18+
£25

£50

£25

€22

£5

£20

£25

£30

£30

£5

£25

£100

€50

£25

£25

10%

£10

£100

£100

£25

£250

£25

£20

£25

£50

€25

£25

£88
Latest Sportsbook Articles
Popular Events
South Korea is still a relatively young nation, formed as the Republic of Korea at the conclusion of World War II and partitioned from North Korea in 1948. Armed conflict between the two Koreas did not end until an armistice was signed at Pammunjon in July of 1953, but tension between the two nations has remained high ever since.
Politics aside, Koreans have long enjoyed a good gamble. So-called "fighting tablet" games—a forerunner of dominoes—were wagered on throughout the Korean Peninsula as long ago as the 6th century. Card games and board games such as Chang-gi (Korean chess) have been popular betting activities for centuries. And indigenous sports for gambling include Cheongdo So Ssa-eum (bullfighting between two bulls) and Ssirum, which is similar to Sumo wrestling.
Mindful of the local penchant for gambling, the South Korean authorities placed a strict ban on all forms of betting in the 1950s. However, an exception was made for horseracing, which had been part of the culture since 1898. Under the auspices of the Korea Racing Authority (KRA), a racecourse was opened at Ttuksom in Seoul in May 1954. It became the hub of Korean horseracing until the modern Seoul Racecourse was established in Gwacheon in 1989.
Initially, all pari-mutuel bets were tallied manually, an inefficient procedure at best, which greatly impeded the development of the sport and wagering. This obstacle was finally overcome in 1984 with the introduction of a computerized pari-mutuel betting system.
Today, there are three major racecourses in South Korea. Joining the track in Seoul are the Gyeongnam Race Park in Busan and the Jeju Racecourse in Cheju City. The KRA continues to oversee all racing and related betting activities.
Gradually, the South Korean government also embraced another old tradition, lotteries, as a legitimate form of modern gambling. Currently, there are five state-licensed lottery operators in country: BET Corporation, Kookmin Bank, Korea Science Foundation, Seoul Olympic Sports Promotion Foundation and Sports Toto Company, Limited. A portion of their revenues go toward social welfare programs.
Casino gambling was strictly forbidden among local residents, but a gaming license was issued in the 1970s to the Sheraton (now Paradise) Walker-Hill Hotel for the exclusive benefit of foreign tourists. It was so successful as a tax generator that a second casino license was allowed in Busan. Today, no fewer than 16 casinos operate legally around the country, only one of which—the Kangwon Land Resort & Casino in Jeongseongun—is open to Korean citizens.
As for sports betting, it was not until 2001 that any form of it became legal. Today, wagering is still limited to trackside motor racing and bicycling plus just six off-track sports: football, baseball, basketball, volleyball, golf and Ssirum.
Sports Toto was the first bookmaker to offer both fixed odds bets and running odds bets on events. They now operate betting terminals all around the country, where players can purchase tickets. A percentage of the revenue goes toward to supporting and improving the nation's sports facilities.
Online wagering is still illegal in South Korea. Licenses are not available for Internet gambling services, and powerful anti-gambling interests in South Korea have attempted by parliamentary means to crack down on illegal online gambling on five separate occasions in recent years.
Nevertheless, it is almost impossible for the government to prevent residents of South Korea from placing bets with sportsbooks domiciled outside the country's borders. At this time at least 464 sports betting web sites accept play from South Korea, including Bet365, Ladbrokes and William Hill, among others. There are also three online bookmakers that offer support in the Korean language: SBOBET Sportsbook & Casino and Mansion88 in the Philippines and Han Player based in Costa Rica.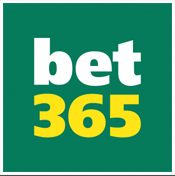 Go To bet365
#Ad