Betting in Thailand

Sportsbook Offers

Sportsbook Betting Offers

View Offers
T&Cs Apply, 18+
£25

£50

£25

€22

£5

£20

£25

£30

£30

£5

£25

£100

€50

£25

£25

10%

£10

£100

£100

£25

£250

£25

£20

£25

£50

€25

£25

£88
Latest Sportsbook Articles
Popular Events
Like most other countries of the East, gambling in Thailand on the main is completely illegal, with only two regulated betting opportunities available to the public.
The first is the State Lottery, which has no sporting ties whatsoever and is controlled by the Thai government. In terms of premise, the Thai Lottery is largely the same as that from other nations, with funding also being of economic benefit to the nation as a whole.
The second is horse racing, which is the only legal betting sport in the country. Horse racing regularly takes place in Thailand at venues such as the Bangkok Turf Club and gambling is fully permitted on the events which take place. Betting on foreign horse racing is however, like other sports, strictly prohibited.
Despite such rigorous laws and restrictions on mainstream betting, gambling activity still arises frequently in Thailand with much of it passing under the radar of the authorities.
Nevertheless, underground Thai bookmakers have developed a highly negative reputation, not just for breaking the law but also for failing to adhere to the premise of gambling trade, with a large portion of bets having allegedly not been paid out to customers.
Also, due to the heavy laws and policing on gambling, illegally operating businesses are in constant danger of being closed down with immediate effect should they be caught and their activity be discovered.
This means that Thai people are increasingly becoming reluctant to use illegal firms as their potential winnings could be lost should a particular firm be wiped out by the law.
As well as underground sportsbooks, this also includes online betting, where activity is much easier to track. Once detected, authorities can instantly close down any illegally trading betting websites with ease meaning that the public's money is lost whether or not they have placed successful wagers.
Rather than bet under the threat of the law and face the possibility of having unprotected money erased, Thai people can choose to cross the border into neighbouring countries to bet on other sports. In terms of betting online, Thai gamblers are likely to choose large, well known and reputable sportsbooks which are hosted in foreign countries where the Thai government holds no jurisdiction.
The Thai government cannot currently prevent online sportsbooks from trading in Thailand, or Thai people from using foreign services.
Due to the large market of potential Thai gamblers who are domestically restricted, foreign sportsbooks are indeed keen to attain Thai custom and win over the high levels of trade which are available.
Many foreign sportsbooks specifically welcome Thai users with language preferences and offers which are also available to other countries.
As the stature of online foreign sportsbooks continues to grow around the world, internet gambling in domestically restricted countries such as Thailand is set to increase further due to the lack of opportunities available elsewhere.
This may in the long run have a positive benefit to the country however as the illegal gambling trade may be forced out – not by the authorities, but rather by the lack of demand from the Thai public who are able to freely bet online with powerhouse bookmakers who offer a wealth of sporting markets and value as well as safety.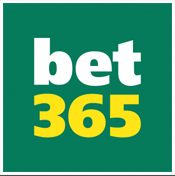 Go To bet365
#Ad