Betting in Japan

Sportsbook Offers

Sportsbook Betting Offers

View Offers
T&Cs Apply, 18+
£25

£50

£25

€22

£5

£20

£25

£30

£30

£5

£25

£100

€50

£25

£25

10%

£10

£100

£100

£25

£250

£25

£20

£25

£50

€25

£25

£88
Latest Sportsbook Articles
Popular Events
Many forms of gambling in Japan are either banned or tightly regulated, however there are certain types of betting opportunities available to the Japanese public.
Events which fall under the bracket of Ďpublicí sport can be wagered on and this includes motor racing and horse racing.
Japanís reputation in the world of horse racing has been steadily growing for a number of years and the Japanese government allow structured betting to take place on the sport to provide an extra avenue of interest and entertainment for spectators.
Very much similar to the system of the UKís Tote, betting on horse racing takes place via tickets purchased into a prize pool, with around 80% of takings redistributed in pay outs. Excess funds generated through betting on public sports are used to aid local and national governments.
This system also applies to the Toto, or Japanese Lottery, who offer Japanese people jackpot opportunities through number draws and football.
Betting with Toto has become extremely popular amongst Japanese people as the J-League has risen to prominence, although machines and kiosks which distribute the tickets are scarce.
Toto do however operate fully on the internet and are the countryís only legal and licenced online betting firm, but they do not offer any extra services as internet betting on non-public sports or events is still strictly prohibited.
Japanese people are able to watch football and horse racing on the internet meaning that despite the restrictions, a healthy amount of legal betting interest is constantly generated. Anyone who wishes to bet outside of the boundaries set by the Japanese government must use a foreign online sportsbook.
Although they are frowned upon by the authorities who attempt to deter people from their use, a lack of jurisdiction means that Japanese people cannot be restricted or punished for betting with non-Japanese online companies.
Many international online sportsbooks and firms specifically offer Japanese language preferences to cater for their demand and custom. Slot and pinball machines are also a significant part of Japanese culture and can be found in large numbers within big cities such as Tokyo.
Despite the element of investing money and chance, such machines are not labelled as gambling by the government and are fully legal to place within establishments and use.
Casinoís, on the other hand, have no place within Japan and are banned in all parts of the country. Underground, criminal gangs have however been known to operate casinoís illegally, including the infamous Yakuza. The Japanese Liberal Party have tried to campaign for casino legalisation, in order to prevent criminal activity and also to boost Japanís tourism and economy.
Another strictly prohibited aspect of gambling in Japan is mobile betting, whereby users can win money from games which they download.
This is thought to occur in mass in Japan as it is difficult to track and is also extremely profitable to the creators of such games and the sites which run them.
Falling directly in between fully liberal countries and those who strictly prohibit gambling as a whole, Japan is unlikely to sit where it currently lies in the long run due to the illegal operations which take place and the defection of the public towards foreign betting sites which offer a full choice of betting opportunities Ė as both these occurences are detrimental to Japanís social status and economy.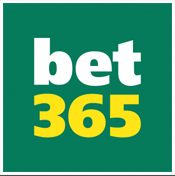 Go To bet365
#Ad