Betting in Sri Lanka

Sportsbook Offers

Sportsbook Betting Offers

View Offers
T&Cs Apply, 18+
£25

£50

£25

€22

£5

£20

£25

£30

£30

£5

£25

£100

€50

£25

£25

10%

£10

£100

£100

£25

£250

£25

£20

£25

£50

€25

£25

£88
Latest Sportsbook Articles
Popular Events
The island nation of Sri Lanka has been continuously inhabited for some 30,000 years. Colonisation by the Portuguese and Dutch began in the 16th century and its monarchy was disestablished in 1815 under British rule, when the territory was known as Ceylon.
In 1972 Sri Lanka was granted its status as a Republic, leading to the creation of its first Constitution six years later. A long and destabilising Civil War followed, beginning in 1983 and marked by a youth uprising in 1987-89.
Only since 2009 has the nation known internal peace. As a result, its gambling industry is still in its formative stage, although it has gone through fits and starts during the country's 39 years of independence.
One of the earliest attempts at organising betting activities in Sri Lanka was the creation of the National Lotteries Board (NBL) in 1963. The NBL has been sharply criticised over the years for the ways in which it conducts its affairs, including a scathing reprimand by the Sri Lankan Auditor General in 2007. Nevertheless, the Sri Lankan Lottery has survived and even thrived in the past decade.
In 2005, lottery terminals were set up throughout the nation by Online National Lotteries LTD, also known as the ONL. At the same time, the Sarana National Lottery was established in support of post-tsumani relief efforts.
Instant-win tickets (scratchcards) were introduced by using Oberthur Gaming Technology as a vendor, and the NBL contracted in 2008 to move its lottery printing business from a state-owned printer to a private one. Today, a broad variety of lotteries, instant-win tickets and online lotto games are available nationwide.
Casino gambling has developed more slowly. There are currently nine casinos in Sri Lanka, eight of which are located in Colombo, complimented by the Kollupitiya Casino on the coast just south of the capital. Players must be at least 18 years or older, and some clubs offer entrance only to foreign passport holders.
Although the casinos may sound familiar, such as Ballys, Bellagio and MGM, they are tiny compared to their unaffiliated namesakes—only four or five tables apiece. The Ritz Club is the largest, with six blackjack tables, six baccarat tables and four roulette tables. Slot machines, however, are not common, with as few as 16 units installed in the entire country.
In 2004, the Sri Lankan Parliament imposed "sin taxes" on casinos, as well as on alcohol and luxury goods sold on the island. As a result of the new "Betting and Gaming Levy," state revenues from gambling rapidly increased from Rs.56 million in 2003 to Rs.282 million in 2006.
To date, neither pari-mutuel wagering nor sports betting has been formally introduced in Sri Lanka. There are no known horse tracks in the country, although a limited number of unlicensed betting shops exist without regulation to serve locals' considerable interest in cricket, volleyball, football, rugby and tennis.
The lack of any formal restrictions to the contrary has allowed offshore bookmakers to offer their services to Sri Lankans via the Internet. As of the latest count, no fewer than 470 sports betting web sites were open to players with addresses in Sri Lanka. They include almost all of the major sportsbooks—Bet365, Paddy Power, Ladbrokes, William Hill, Unibet, Expekt, etc.—and operate with English as their primary language.
To date, no sites have been identified with support in Tamil or Sinhala, the two main languages spoken by Sri Lankans. Nor do any online bookmakers accept financial transactions directly in Sri Lankan Rupees (Rs.), so eWallets or foreign currency denominated credit/debit cards must be used for deposits and withdrawals.
In 2010, the BBC reported that the Sir Lankan federal government was considering passage of a law to regulate gambling by setting up gaming zones and issuing licenses. Opposition demanded that any such zones must not be near temples, schools or highly populated areas.
In May 2011, an amended bill was approved by the Parliament, including options for betting on sports and horse racing as well as casino gaming. It would seem that a new era of wagering opportunities is just about to begin, with special focus on boosting tourism.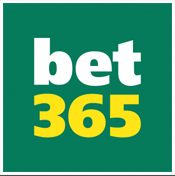 Go To bet365
#Ad