Betting in Nepal

Sportsbook Offers

Sportsbook Betting Offers

View Offers
T&Cs Apply, 18+
£25

£50

£25

€22

£5

£20

£25

£30

£30

£5

£25

£100

€50

£25

£25

10%

£10

£100

£100

£25

£250

£25

£20

£25

£50

€25

£25

£88
Latest Sportsbook Articles
Popular Events
Bordered by Tibet to the north and India to the south, west and east, Nepal is a South Asian nation perhaps best known as the home of Mount Everest, the world's highest peak. The country's population of just over 29 million people is 80 percent Hindu and Nepali is the official language.
Nepal has the distinction of being one of the few nations in South Asia to license and regulate casinos. Under Nepali law, five star hotels were permitted to open casinos, primarily as a source for earning revenues from visiting foreigners. This made the country a very popular tourist destination, especially among its neighbours in India. Nepali citizens, however, are prohibited from gambling, which includes sports betting as well as casino games.
The very first casino in the capital city, Kathmandu, was opened in 1968 by American entrepreneur Richard. D. Tuttle. Known as the Casino Nepal, it featured 2,500-square-foot gaming space with 60 gaming machines and eleven table and poker games. The property included two restaurants and a hotel with 317 rooms.
Tuttle went on to open seven more casinos, earning him a reputation as the "Casinos King of Nepal." In 2007, he announced he would be opening a ninth facility at the Hotel Malla, but intrigues within the political establishment thwarted his plans as the Nepalese communist party, which controlled the government, began taking steps to throw all casinos out of the capital.
As a background to this action, the Tourism Industry Division under the Ministry of Culture had been monitoring casinos since 2005. It was discovered that some 14.5 million Nepalese Rupees per year were being diverted from the casinos into the coffers of the royal family.
When Nepal was made a federal democratic republic in late 2007, it was a first step towards abolishing the monarchy and its corrupt ties to local businesses. The second step came when the Maoists won the national elections of 2008 and were able to formally depose King Gyanendra Bir Bikram Shah Dev.
The ruling party firmly believed that having casinos in the capital was contributing to the rise of illegal bookmakers. From 2008 through 2010, police raids on Nepal's legal casinos became more and more frequent as they sought out connections to organised crime. In the first half of 2011, more than a dozen murders, countless robberies and many cases of extortion were attributed to disputes between rival sportsbooks.
As part of a nationwide crackdown on gambling activities in 2011, the eight casinos in Kathmandu were ordered to relocate outside the capital, and four "mini" casinos were told to close by the Nepalese parliament. As a result, the environment for gambling in Nepal has changed drastically in just the past year. There are no longer any casinos at the major hotels of Kathmandu and tourism has suffered as a result.
Apart from wagering on elephant polo, which was legalised by the former King, Nepal's citizens are still not allowed to participate in any gambling activities. There are no online casinos or sportsbooks permitted to operate within the country, and only non-Nepali visitors aged 21 years and older are allowed to frequent the few remaining casinos, such as the Casino Fulbari located within the Fulbari Resort & Spa in Nepal's Lake District at Pokhara.
On the other hand, those who wish to wager with online bookmakers based outside Nepal have no trouble doing so. Currently, there are some 459 sportsbooks and racebooks domiciled abroad that readily accept bets placed by residents of Nepal. They include such majors as William Hill, Bet365, Paddy Power, Ladbrokes, UniBet and 888 Sport, to name just a few.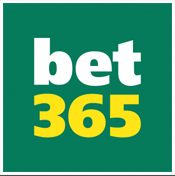 Go To bet365
#Ad